10 KOL Marketing Trends in China for 2021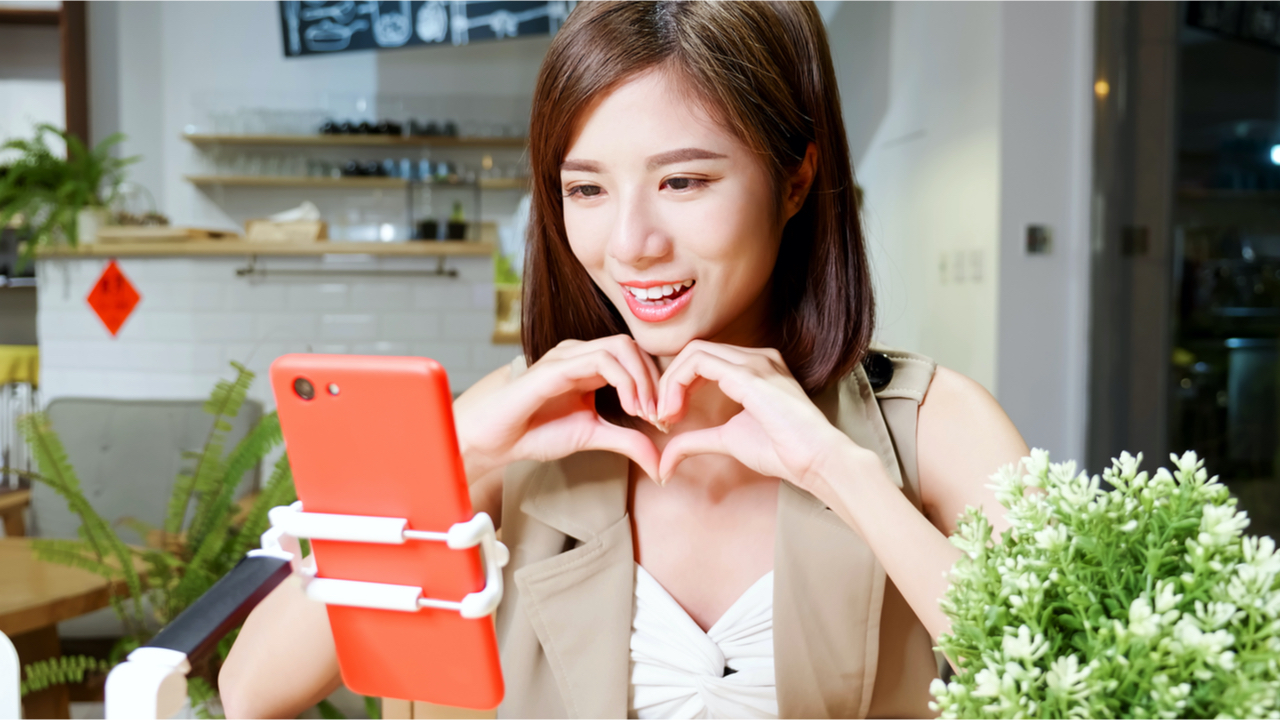 Brands and marketers should look ahead to 2021 and make plans to get out of the curve. The following are the top ten KOL marketing trends we will focus on in China in 2021.
1. Influencer marketing will be more popular—and more effective
The basic principles (authenticity, integrity, trust, value-added) for establishing effective relationships with China consumers will remain unchanged in 2020. Perhaps these characteristics will become more relevant: China's Generation Z is maturing, and signs indicate that they have matured. There is at least as much authenticity as their elders. They also tend to find people who have affinity with them rather than the brand to provide authentic content. This means that we can expect influencers from celebrities to micro-KOLs to remain an important channel for China brands and product information. Of course, what is changing is the way influencer marketing is done. One of the main trends in 2020 will be the integration of real-time streaming and e-commerce. Look at the recent launch of Weibo's real-time streaming platform Yizhibo Taobao integration, as well as WeChat and Alibaba's investment in Bilibili, these things are coming. It is also becoming more and more common to see KOL acting alone and operating their own e-commerce stores outside of the main platform. When Ruhnn applied for an IPO before his Nasdaq debut in March 2019, the KOL incubator claimed that there were more than 130 influencers on its books, and they ran 91 e-commerce platforms in total. Although there have since been multiple lawsuits alleging that the agency failed to disclose the significant decline in these two figures during the initial public offering, the proposal believes that the previous reliance on China's major e-commerce platforms has become a general trend.
2. Micro-KOLs are on the rise
Although we have always hoped to attract the most followers to join cooperatives and recognize KOLs, by 2020, more brands will recognize the value of micro-KOLs. These low-level influencers have fewer followers, but they have two attractive brand advantages. Micro-KOL responds faster to followers' messages, so they can convey a higher level of authenticity and look more "real". The end result is a closer connection with followers, and followers, in turn, are more likely to believe KOL's advice and approval and take action. In addition, compared with KOLs with significant influence, there are fewer fake accounts followed by micro-influencers. Brands will allocate less cash budget for cooperation with micro-KOLs, rather than exploring more creative and low-cost methods to attract these influencers. One of the strategies pursued by the brand is to cultivate followers among smaller KOL and insider groups. They hope that these groups can become brand advocates through the inevitable ups and downs, such as Apple fans or loyal brands like Nike.
3. Influencer brands will win big
As more and more KOLs launch their own brands, trends pioneered by Zhang Dayi and Becky Li are becoming a norm. Convenient access to the manufacturing center lowers the barriers for China KOLs to enter the market, and creating their own products is a logical extension of a personal brand based on perceived authenticity and integrity. Fans have always enthusiastically supported the KOL they believe in. Beauty influencer Benny (also known as Dong Zichu) caused a sensation with his male beauty brand Croxx during last year's "Double Eleven" sale, so please pay attention to the success stories owned by KOL. 2019 is a day to pay attention to next year.
4. Private traffic: From KOLs to KOCs
The key opinion customer (KOC) is the emerging focus of marketers' strategy. Think of your KOC as a communicator of your brand. They have already purchased your product, and better yet, they tell your friends and family to do the same. One thing you can be sure of is that the concept of "private traffic" will be everywhere in 2020. Private traffic refers to obtaining sales through channels and consumers not related to the brand, but with the help of Kuwait Petroleum Corporation. For example, WeChat groups are a type of private traffic. Increasingly, companies such as the beauty brand Perfect Diary are creating KOCs in WeChat groups to share brand news and then watch these super fans spread news and promotions through their own private channels.
5. Experiential marketing is the next big thing
Experience marketing is one of the KOL marketing trends that China marketers cannot miss. As brands increasingly seek KOC to support their products, customer retention issues become more important. Brands spend a lot of money to attract these individual customers. The next challenge is to maintain their long-term loyal supporters. We will see that more solutions are brand-created unique, often personalized encounters, so that fans have a unique understanding of the meaning of the brand. These experiences may leave a deep impression on newcomers to the brand, but more importantly, their purpose is to impress existing fans with an indelible impression to ensure their continued loyalty. Hermes opened a pop-up record store in Beijing's Sanlitun business district at the end of 2018, demonstrating how the brand can be realized. This experience combines online and offline elements. Registering through the WeChat applet gives fans the opportunity to create different styles of music, so that they can taste music themes as early as possible. In the pop-up window, customers can listen to the music in the fashion show of the record company, and the record designed by the record company's scarf in the record sleeve. The photo booth completes the experience and gives fans the opportunity to take home selfies printed on vinyl records. If done well, a creative experiential marketing plan will help brands cultivate a lasting KOC community, which will accelerate their private traffic sales.
6. Video content will grow in importance
Currently, social media in China is all related to video, but this means that it is constantly evolving. The platform will continue to adjust the format and introduce new features. Creators including KOL will try different styles of content on platforms such as Xiaohongshu, Billy Billy and Kuaishou, as well as "traditional" platforms such as Weibo and WeChat. The consumption habits of users will change accordingly. Douyin's attempt at in-video search has revolutionary potential. It can put products in the first place and create new opportunities for cross-category collaboration between brands and KOLs.
7. Brands will be more choosy with their KOLs
We see brands adopt a more critical approach to choosing KOLs to work with. At this stage, many horror stories of brands have been burned by the painful experience of KOL divas, or they have paid high agency fees for activities that bring suspicious value to the brand. Brands have become astute about what tangible results they want from cooperation and how to screen potential KOL partners to succeed. This can take the form of reviewing KOL's past history to prove that it is unreliable or prone to flame war. Some brands have created indicators and algorithms to evaluate KOLs, such as the content engagement score of the beauty brand Hedone.
8. Live-streaming will still be popular
Live broadcast is one of the marketing trends of KOL. E-commerce real-time streaming media began to explode in 2020, and its leading index has provided generous returns, so we expect that more KOLs will turn to e-commerce real-time streaming media in 2021. Just last month, she broke her single-day sales record with a record revenue of 353 million yuan. Real-time streaming media has also become an important feature of Alibaba's Double Eleven sales. This year's November 11 event is expected to have about 2,000 KOLs displaying products through e-commerce integrated real-time streams. The event will kick off on Alibaba's "Watch Now, Buy Now Show" on November 10th. This is a live runway show, and audiences can take this opportunity to buy their favorite looks immediately. Even Fan Bingbing, who resumed her acting career, encountered obstacles. She even turned to live broadcast. Recently, in just four minutes, she auctioned off her Fan Beauty series masks worth 10 million yuan. In short, if young China consumers value authenticity and the real connection with influencers they trust, then live streaming is the ideal way to generate this connection.
9. KOLs will play a greater role in R&D and product marketing development programs
If you want to rely on KOL's approval to help you sell products in China, and face reality, you actually have no choice, then if the KOL likes your product, it will help. So, why not loop KOL into your product development process? If your brand has already established a beneficial relationship with a KOL, consider expanding the partnership to take advantage of the creative input of influencers. Some of the most successful examples to date show that Becky Li has teamed up with accessories brand Rebecca Minkoff, and Mr. Bags has developed a special edition handbag in cooperation with Givenchy . In both cases, the combination of exclusivity, KOL's personal style, localized input of design elements by experts, and close connection with followers resulted in the product being sold out almost immediately.
10. Brands are turning to third-party KOL experts for help
The brand and marketing departments are ready and may not have enough resources or experience to deal with the world full of pitfalls in KOL marketing. This is why we see that more and more brands are seeking help from third-party experts such as PARKLU, from suggesting KOL partners and campaign strategies to measuring results. The third-party agents who specialize in KOL marketing know the fields and characteristics of their composition. We have always been in the midst of obstacles and can find value from scams. Therefore, if your brand can use firm hands when conducting influential marketing activities, please consider cooperating with agents such as PARKLU.
Resource from : https://www.parklu.com/10-kol-marketing-trends-in-china-for-2020/