The Ultimate Guide to Using the LINE App for Busin …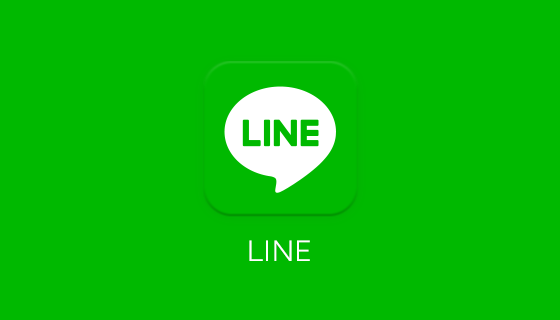 Marketing 101 is where your customers are. As marketers or business owners, we must carefully choose which marketing channels to use to interact with customers. When we enter a new market, especially in a new country or region, determining the marketing channels used by customers becomes one of our top priorities.
If you look at Japan, you should definitely consider using the LINE app for business. Although LINE Corporation is the number one social media application in Japan and an excellent communication tool, the information provided in English is very limited. Therefore, I decided to create a guide for using the LINE messaging app to help you with your marketing activities in Japan.
What is LINE?
LINE is a messaging application that is used by 79 million users in Japan, including more than 60% of the Japanese population. 85% of line users use the LINE app every day. As can be seen from the chart below, compared with other major social media channels in Japan, the number of users of LINE greatly exceeds.
LINE is not only a messaging application, but also plays a vital role in Japan's social infrastructure. The app has many features that can make the lives of Japanese consumers easier. Using the LINE app, you can make free calls, pay at retail stores, take a taxi, read the latest news, order food, and more.
Who are the Users?
LINE is used by various users. Unlike other social media platforms, LINE is not only popular among the younger generation, but also among people over 40.
It is also important to note that LINE allows you to reach users who only use the Internet on their smartphones. According to research conducted by LINE, 49% of smartphone users in Japan only use the Internet on their smartphones, while 42% use smartphones and computers at the same time.
In addition, 81.8% of people who use social media on smartphones use LINE, while 34.4% use Twitter and 27.5% use Facebook. 39.9% of LINE users only use LINE, which means that your marketing efforts on other social media channels will not have an impact unless you also use LINE. Another impressive statistic is that 32.4% of people who only use LINE for social media only access it on their smartphones.
The Basics of Using LINE for Business
LINE provides companies with "official accounts" ("formula アカウント" in Japanese) to allow brands and business owners to interact with customers under their brand or store name. The official account is different from the regular user account because the official account has many special functions that allow them to communicate with users, which is part of their marketing communications.
LINE "Official Account" Plans
There are three types of official accounts to choose from: premium account, verified account and unverified account. All these accounts have the same business functions, but you can search for "premium" accounts and "verified" accounts in the LINE app. Your account needs to meet certain qualifications in order to pass verification and obtain premium account status. On the other hand, anyone, including individuals and businesses, can get an unverified account.
Price
After obtaining an official account, you should choose a plan based on the number of emails to be sent each month. There are 3 pricing plans, as shown in the figure below:
Similarly, there is no difference in LINE functions between these three plans. The only differences include the number of messages attached to each plan and the price of each additional message. If you choose the free tier, you cannot choose to send other emails. If you have used up all your message points within a month, you will not be able to send any messages before the next month unless you upgrade to a higher level package.
The Service Reform at the End of 2018
Although LINE has been providing business solutions since 2012, it is known to be very complicated due to various account types and high prices. (This is one of the reasons why it is difficult for foreign companies to conduct LINE marketing in Japan.) There are 5 different types of accounts, depending on the price, the number of "friends" and the messaging method.
In the past, there was an account type called "LINE @", which was mainly used for smaller organizations. LINE @ is much cheaper than a regular LINE business account, which starts at about 1.5 million yen (about 15,000 US dollars) per month. However, compared with regular business accounts, the functions of LINE @ are limited. LINE announced at the end of 2018 that it will integrate all these different types of accounts and provide an "official account" to simplify the service and provide everyone with the basic functions of the LINE app at a more reasonable price.
3 Basic LINE Functions
The following basic functions are applicable to all official accounts. Regardless of the account type, LINE will provide many powerful business tools at an additional cost.
1. Send Messages
You can send a message to users who have added you as a "friend" (for convenience, we call them "followers".) Since followers will receive push notifications when they receive a message on LINE, the Compare your messages to other feed-based social media such as Twitter and Instagram. You can send regular text (including URL), images and videos via messages. The biggest advantage of using LINE for marketing is the high open rate. Nearly 70% of users have read the company's news, and many users have taken active actions, such as using company coupons, visiting websites and participating in promotional activities.
2. Post on the Timeline Feed
Like other social media platforms, LINE has a timeline feed, allowing the company to post any content. Your post will also be displayed on the follower's timeline.
3. Chat with Users
In addition to sending messages to customers, you can also use the LINE Chat function to communicate with customers personally. You can exchange messages with one user or a group of users. In addition, you can use random messages or messages triggered by exact match keywords to automate the response. Many companies use the LINE Chat feature as part of their customer service, as a store locator and/or provide coupons.
Additional Services Available for All Official Accounts
In addition to the basic LINE app features, you also have access to handy functions that will boost your business:
Segmented Messaging
You can target audiences based off the parameters below:
Gender
Generation
Residential area (Prefecture-level)
Operation System (iOS, Android)
Time since a user followed your account
Reward System and Coupons
In order to incentivize customers to use your services and/or shop in stores, you can provide and manage reward points on the LINE app. You can provide coupons and gifts based on the reward points earned by customers.
Analysis and Reporting
On the LINE business dashboard, you can view the KPIs of the LINE marketing strategy, such as the number of messages clicked, the number of impressions, engagement, and changes in followers.
Optional Functions: Stickers, APIs, and Ads
For all businesses, especially small businesses, the above-mentioned services available for all official accounts are sufficiently effective. However, if you want to make the most of LINE marketing, you can use many more powerful features and services to pay extra. I have selected 3 main services/functions that can most effectively enhance your brand awareness and interaction with customers in the Japanese market.
LINE Stickers—Ads the Audience Will Engage With
LINE stickers are virtual stickers used in chat communication in the LINE app. They allow users to express emotions that may be difficult to convey through text. Various LINE stickers can be downloaded or purchased from the sticker store. According to LINE statistics, 80% of the approximately 55 million LINE users use LINE stickers every day.
There are 4 types of LINE stickers:
Pre-installed Stickers: Created and provided by LINE. They are pre-installed on the LINE app.
Official Stickers: Paid stickers provided by LINE.
Promotional Stickers: Stickers sponsored by companies. Users can download this type of sticker for free or under specific conditions (e.g. become a friend with the sponsor). There are 2 types of promotional stickers:

Sponsored Stickers: Featured on the LINE sticker shop alongside the original LINE stickers which will be shown to most users.
Direct Stickers: Directly downloaded from a company without going through the LINE sticker shop

Creator's Stickers: Stickers created by individuals or companies. They can be purchased from the LINE Creators Market. Anybody can create and sell stickers on the marketplace and make a profit from it.
If you want to use LINE Stickers as a part of your marketing promotion, you should create Promotional Stickers or Creator's stickers.
Promotional Stickers
There are 2 options for the promotional sticker plan: sponsor and direct. Sponsored Stickers are very effective in increasing brand awareness and attracting LINE followers. In most cases, requiring users to follow the brand to download promotional stickers can help you increase your audience significantly. After users download the sponsored stickers, they will be more willing to use your brand stickers in their daily communication with relatives and friends, which can increase brand awareness and engagement. The promotional sticker was displayed in the LINE sticker store for 4 weeks, which is the main method for new potential customers to discover it.
Promotional stickers are very effective, but they are expensive. In addition, LINE only allows 4 companies to promote their brands in sticker shops every week. Sponsor's sticker prices start from 35 million yen (US$313,000) for 8 stickers and 40 million yen (US$385,000) for 16 stickers. (1 U.S. dollar = 111.49661 yen) In addition, production costs will be increased.
The British luxury fashion brand Burberry released the LINE sticker brand together with the LINE mascot in 2015. This is my favorite LINE sticker campaign of all time, because Burberry successfully localized its content to the Japanese market while maintaining its iconic Burberry grid pattern. (Image source: LINE)
Direct stickers are a cheap alternative to promotional stickers, and you can still create your own branded stickers. However, these types of stickers will not be distributed through the LINE sticker store, which means you need to promote the stickers yourself. The price of direct stickers is 10 million yen for 8 stickers and 15 million yen for 16 stickers, but there are no restrictions on releasing new stickers every week.
Creator's Stickers
In addition, you can also sell your brand stickers on the LINE Creator Market. Since Creator's stickers are paid stickers and there are a large number of other stickers on the market, it is difficult for users to find and download them. However, compared to the "promotional sticker" option, this is the most affordable option because creators can sell on the market without paying, but LINE does account for 65% of sticker sales. The total number of impressions will be smaller than other options, but you can still enjoy the benefits of providing brand LINE stickers.
LINE Account Connection (APIs)
You can use LINE as part of customer support. Some companies separate marketing from customer support, but I think customer support is an integral part of marketing communication, and so is LINE!
LINE provides an API to connect the official LINE account with the customer support system. This way, your customers can use their preferred communication tools to communicate seamlessly with your customer support team.
LINE API allows you to send automatic replies based on the FAQ database so that customers can find solutions immediately. If the customer still cannot find a solution, they will contact a customer service representative. Or, you can simply provide person-based customer support through LINE Chat and/or LINE Call from the start.
Providing a single point of contact for all necessary services on the communication platforms that customers use most often will improve their user experience. Using LINE API, customers will no longer be transferred from one department to another.
Ads Platform
Just like other social media platforms, LINE offers many ad programs that allow businesses to advertise on the platform's main chat area, news page, user's timelines, comics, blogs, and reward programs.
LINE Ads Platforms

Source from : https://blog.btrax.com/ultimate-guide-line-app-for-business/