Top Chinese female influencers in 2020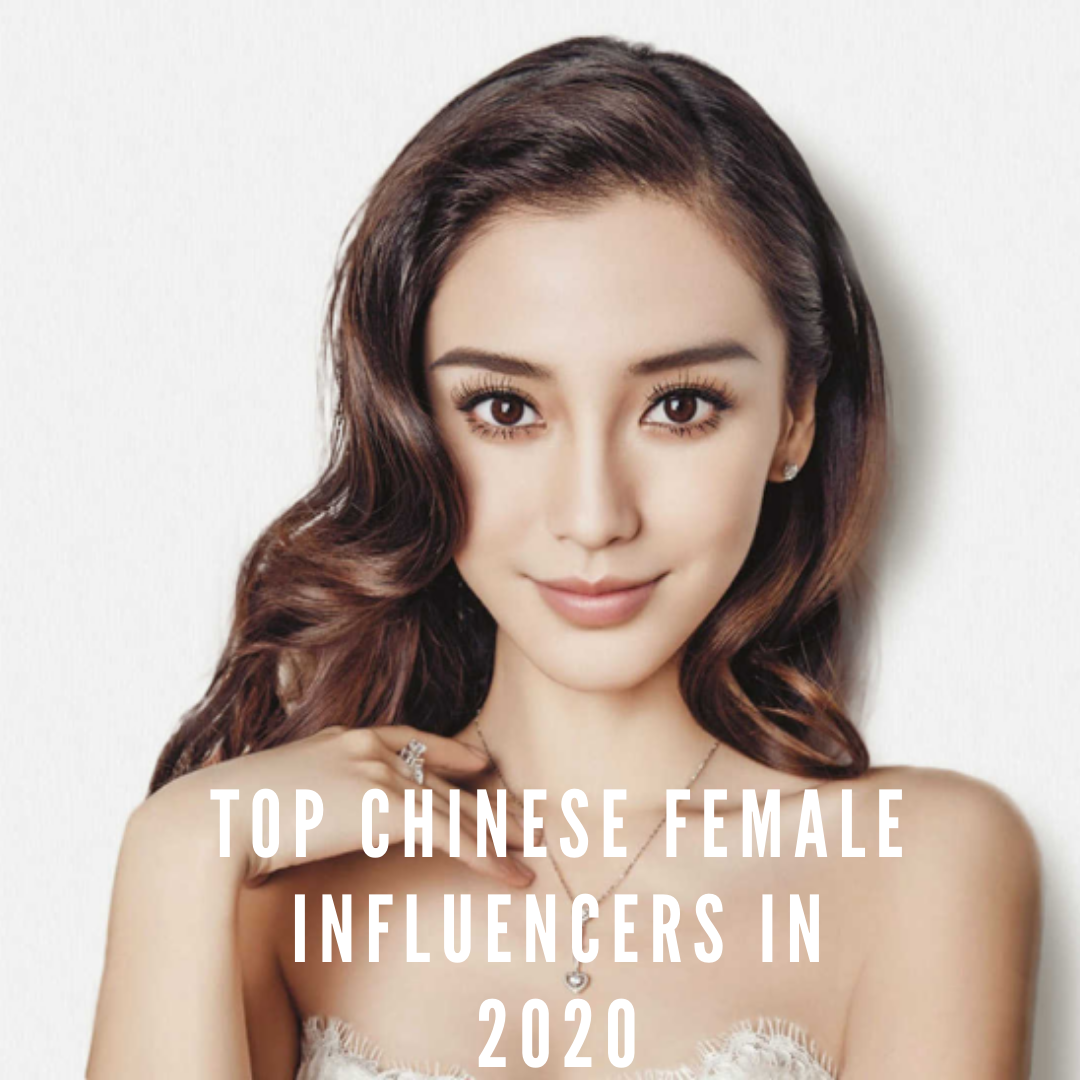 It is a fact that influencers play one of the major roles in digital marketing in the modern times. Their ability to sell out products in mere minutes works like a wonder to major brands ranging from something small like lipstick to something as big as a car. So, who are these people that can generate millions of business in minutes? It is crucial to find the correct influencers to represent your brand and here's some of the top chinese female influencers!

Angelababy (Yang Ying)
Weibo followers : 100 million
Instagram : 7.9 million

First is the chinese model, actress and singer which is well known by her stage name called Angelababy. Her chinese name is 杨颖 (Yang Ying) and rose to fame in the 2014 leading show called "Hurry up, Brother". She is known as the Chinese "Kim Kardashian" due to the nasty plastic surgery rumors swarming around her and also her spending on her luxurious wedding. Though unlike Kim, Angelababy's rumors of having plastic surgery were far more damaging. The incident when beauty behemoth Dior appointed Yang Ying as one of their brand ambassadors exemplifies the damage the rumours caused. Many Dior fans were not pleased with this decision and were incredibly vocal and volatile towards the new beauty queen. It was so bad until she had to undergo a public medical examination to put the rumours at rest. Despite the haters, Dior and Yang Ying overcame the hardships, rising to be the most relevant brand amongst the chinese youth aged from 15-24. Angelababy's infamy turns to be her guiding force and thanks to the rumours that get people to discuss her more, Givenchy and Gucci were also checked off from her working bucket list.  
Maybelline has also recruited her for a KOL based campaign after witnessing the power of Angleababy's talkative fanbase. She was featured on a themed livestream show titled "Make It Happen" for the launch of her becoming Maybelline's latest ambassador. By doing that little gesture, the comments flooded in as well as the sales after she spoke candidly on the Maybelline couch about things related to beauty. She managed to generate 10,000 lipsticks sales in just hours. Thanks to her beauty, talent, and charming personality.

2. Tiffany Yan (Tang Yan)
Weibo followers : 74.4 million
Instagram followers: 397 hundred thousand

The next influencer is a chinese actress and singer. She is 36 going on 22, her youth face has become the perfect canvas for brands to paint upon with their message and personality. She first starred in the film called "Farewell for Love" and was nominated for the best actress award at the Shanghai Television Festival. She garnered major popularity when she starred in the hit show chinese Paladin.

Many brands that have major competitors and were not exactly "on the map" have experienced a spike in popularity due to the attachment with Yan. There were furniture brands like Lafang, jewellery brands like Leysen and many other more. Her effect on brands has earned her the title of "lucky endorsement star". She also has bigger names under her belt such as sneaker giant Skechers. She has also made it to one of the covers of Harper's Bazaar. Her genuine kind nature allows her to shine across social media and makes her relatable to her audience and invaluable to her employers.

3. Liu YiFei (Crystal)
Weibo followers : 65 million
Instagram : 47 thousand

Crystal Liu is a Chinese-American actress, singer, and model. She starred as Mulan for the Walt Disney company's action film called "Mulan" in 2020. If we are talking about brand endorsement, who could have done it better than a Disney princess? She has claimed the leading role in "Mulan" for the live-action remake out of nearly 1000 ladies who auditioned. She was raised in New York during her childhood years and has successfully completed campaigns for big brands like Dior, Tissot and Emporio Armani. She has nearly 66 million followers on Weibo, and more brands are anointing her as their ambassador. Disney fans would not be the only people watching this one.

The ladies in the list are just some of the many influencers making a splash in the digital marketing world. There are plenty of views togo around as Weibo itself has over 500 million users. The climate for digital marketing continues to change as well as the names in the spotlight. Another thing to take note is that KOL marketing has emerged to become another important digital marketing strategy in 2020.