How to Build Your Mobile Game Brand in China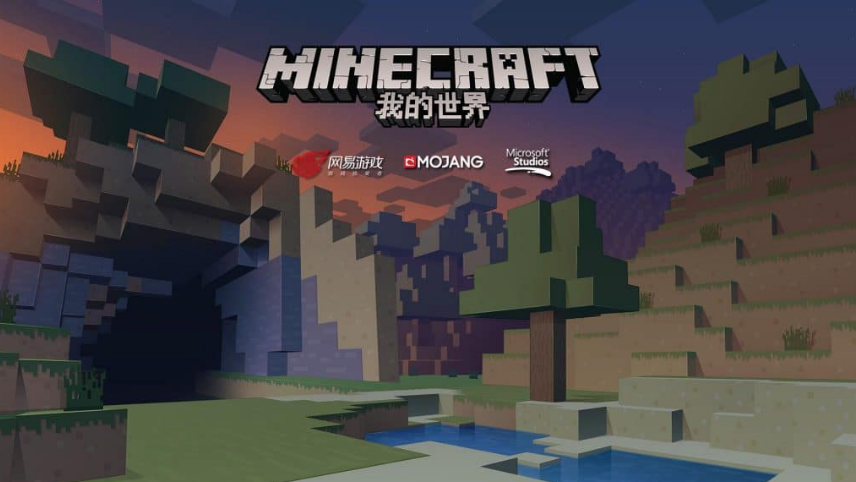 How to Build Your Mobile Game Brand in China
Mobile game is gaining momentum over the past years—making China an appealing market not just for game-lovers, but also for those into marketing and advertising.
In the past ten years, the actual sales revenue of the China mobile game market has maintained a steady growth, reaching a total of about 29.9 billion US dollars by 2017. In all sub-industries of digital games, mobile games occupy 57% of the market share. Gaming has won the industry's dominance in the gaming industry. Home consoles, client games, and browser-based games are surpassing them.
Since 2015, the value of China's mobile game market has grown by 250%. 2017 was a bumper year for China mobile games, witnessing 550 million gamers generating more than $ 10.5 billion in domestic revenue.
According to the "White Paper on the Global Mobile Game Industry 2017", China's mobile game market has become the world's largest market. China Mobile Games 'total revenue is approximately $ 14.64 billion almost double that of the United States, and it is currently significantly expanding its lead.
1.0 China Mobile Game Distribution Platforms (Big Players & Restrictions)
The budget of the China mobile game marketing plan is mainly allocated to distribution channels, advertising and celebrity endorsements. Distribution channels that directly impact exposure have always played a key role in the marketing activities of the game. In the initial stage of promoting the game, the quality of the publisher even determines whether the game is flooded or evergreen.
There are two application platforms that can act as publishers of mobile games in China. In the application distribution market, each has a high percentage:
1. Comprehensive app distribution platform
2. Dedicated mobile game distribution platform
As shown, each of these platforms has advantages. However, for applications such as mobile games, these advantages can also turn into disadvantages.
Compared to integrated application platforms, platforms dedicated to mobile games focus on providing game-related services. By forming specific user groups, they can create a complete gaming community.
At present, China Internet giants such as Tencent, 360 and Xiaomi have almost monopolized China's distribution channels. Tencent Technology and social media companies have three different distribution platforms-Myapp, QQ and WeChat Mini Games, all of which have high profitable traffic.
As the leader of China's mobile game industry, Tencent has more than half of the domestic online game market, accounting for about 51.6% of the market share. Tencent is clearly at the top of the list, so it's no surprise that one of the most popular mobile games was born at the company. As of 2017, Tencent's fantasy role-playing game "King of Glory" averaged 100 million monthly active users, making it the most popular young gamer among similar games in China.
Brand awareness is important, with over 80% of China gamers buying games from familiar brands. China users can choose from hundreds of app stores, but will stick to the store they are most familiar with.
Due to the government censorship requirement, The Google Play Store is not available in China. This is just one of the many restrictions that any foreign company aiming for the China market would need to deal with. One possibility for them is to cooperate with a local counterpart who has a thorough understanding of the possibilities and regulations in the market.
A good example of this is the cooperation between Mojang AB, a Swedish video game developer, and NetEase, a China gaming giant like Tencent. The two companies recently teamed up for developing a version of Minecraft, a world-renowned sandbox game, tailored for the China market.
Minecraft has received numerous global awards.
Therefore, if you want to localize your game to the China market, forming a partnership with a top distribution brand can be a great way to get started.
2.0 Mobile Game + Movie/ TV
Collaboration between games and movies or TV shows is a new trend in mobile game marketing. And it still seems to be growing.
IP drama has become very popular in China. IP (short for intellectual property) can be a story, a character, or a popular culture. As long as it has a fairly large fan base to support its adaptation to movies, TV series or online games, almost anything can be called IP.
Last year, many China mobile games partnered with media companies to launch popular IP-based games. Through this cooperation, in addition to the promotion of IP will bring high exposure, attract IP and celebrity-related fans to become their first users.
Case study
"Journey to Flowers"-ratings and popularity have been high since it was broadcast. The mobile game of the same name once ranked first in the APP store. In just one month after the release, the download revenue of the game exceeded 100 million yuan.
The Journey of Flower (Chinese: 花千骨), a 2015 China television series.
Most movies and TV shows don't consider developing game IP until they have received positive reviews aired earlier. However, the popularity of TV series usually peaks about two months after the first broadcast. At this time, getting the game online is likely to face a decline in popularity. Simultaneous distribution of TV series and games can solve this problem. While the series is still on air, gamers / spectators will have a stronger emotional resonance and desire to participate in the story.
On the top of that, the mobile game also had Zhao Liying, the actress starred as the heroine in the TV series, for its endorsement with a style consistent to the series. This serves as a great promotion for both the game and the series and also strengthened the link between them.
The mobile game of the Journey of the Flower.
However, the combination of games and TV shows has some disadvantages. The most obvious one is when the TV series is no longer shown, the popularity gradually declines. Therefore, the life cycle of a mobile game that is completely dependent on TV IP may even be shorter than the life cycle of a traditional game.
3.0 Cross-border Promotion for Mobile Games
The cross-border promotion with FMCG (Fast-moving consumer goods) and fast food restaurant chains has become another trend in the recent years. For example, the cooperation between Pringles and CrossFire, Tencent's insanely popular first-person shooter video game. Consumers can get the item code of CrossFire by purchasing Pringles potato chips. The packaging for the potato chips has turned into a promotion channel for the mobile game. Both CrossFire and Pringles can reach a larger group of users through such non-traditional cooperation.
4.0 Video and Live Streaming Platforms
The younger generation born in the 1980s and 1990s spends a lot of time every day on video and real-time streaming platforms. Some popular names for such platforms include Douyu, Youku and Bilibili. All three platforms may be very important for China mobile games.
Douyu (Chinese: 斗鱼), a live streaming platform for online gaming.
Youku (Chinese: 优酷), a video website like YouTube.
Bilibili (Chinese: 哔哩哔哩动画), an anime and gaming site.
After going online, many mobile games will choose these platforms for a second round of promotions, allowing their users to live broadcast games or upload related videos to attract the public.
Among them, Bilibili has developed several unique features that enable it to be distinguished from competitors' platforms. The site allows its viewers to send real-time comments on the screen while the video is playing, which greatly increases engagement. It also provides a series of methods to immerse users in what they call "2-D culture" (whose artifacts include anime, manga and games, also known as "ACG culture").
A video on Bilibili featuring the gamer playing a mobile game, the viewers are sending real-time comments cross the screen.
Bilibili's user base is particularly young-more than 55% of its audience is under 24 years of age, creating a community for China gamers to share gaming experience. When it comes to social media related to the China mobile gaming community, there is no such platform of similar size, and it is still able to maintain a high level of user engagement.
The later stages of promotion and operation, especially when the game is already online, is crucial. Video or real-time streaming platforms like Bilibili or Douyu for gamers to discuss are definitely something that outsiders in the China market should be aware of.
5.0 2-D Culture in China
"2-D Culture" is a culture developed around 2-D characters of Japanese manga and anime. As its popularity in China continues to rise and it has huge market potential, many China gaming groups have begun to fund these subcultures. Most mobile games in China have this special artistic style.
Market research firm iResearch pointed out in its 2015 report that the number of ACG followers in China has reached 219 million. Considering this fact has exceeded two-thirds of the current US population, China's The ACG market has huge potential. Even more exciting is that more than 90% of people
The age following ACG culture is below 24 years old. This is the demographic that any visionary gaming company wants to achieve.
For example, Tencent announced that it has invested about $ 46 million in local ACG artists and studios to increase its market share in ACG-related products. This market has been dominated by Japan for many years. This shows that ACG will play an important role in the China mobile game market in the next few years.
Case Study
Onmyoji Mobile Game
Onmyoji is a 3D animation-style mobile role-playing game (role-playing game), whose background is the Heian era in the era of Japanese mythology. In the game, players can adventure stories alone, or team up with friends and guild partners to become the ultimate Yin Yang division. The mobile game has a strong Japanese animation style, so the company targeted the ACG community during its operations.
In the initial stage of promotion, the Yinyang division operation team participated in ChinaJoy, China's largest digital entertainment expo. They carefully decorated the exhibition hall in the style of ancient Kyoto houses. There are also some cosers (role-players) in the kimono who introduced the game to visitors who are mainly the core goal of ACG culture.
Seeing the rapid spread of this "2-D culture," those trying to capitalize on the lucrative China market may consider taking a similar approach to building connections with China gamers.
6.0 China KOL Economy + Mobile Gaming
The fan economy can benefit multiple markets, including the China mobile game market. Mobile games can also take advantage of China 's booming KOL (Key Opinion Leader) phenomenon to expand its fan base. China mobile game publishers can work with Weibo and WeChat (two well-known social media platforms in China) or the games KOL on these live broadcast platforms. A common way is to pay game promotion fees to KOL. These KOLs usually have large and precise fan bases that can translate into high traffic.
Two of the top gaming KOLs on Weibo.
Conclusion
When entering a new market, especially a market with strict regulations like China, it takes a lot of time to find the right digital marketing strategy. China's mobile game industry is developing rapidly, so having people who can keep up the trend is crucial here.
Source from : https://www.dragonsocial.net/blog/chinas-mobile-gaming-market/