The 15 Biggest Social Media Sites and Apps in 2022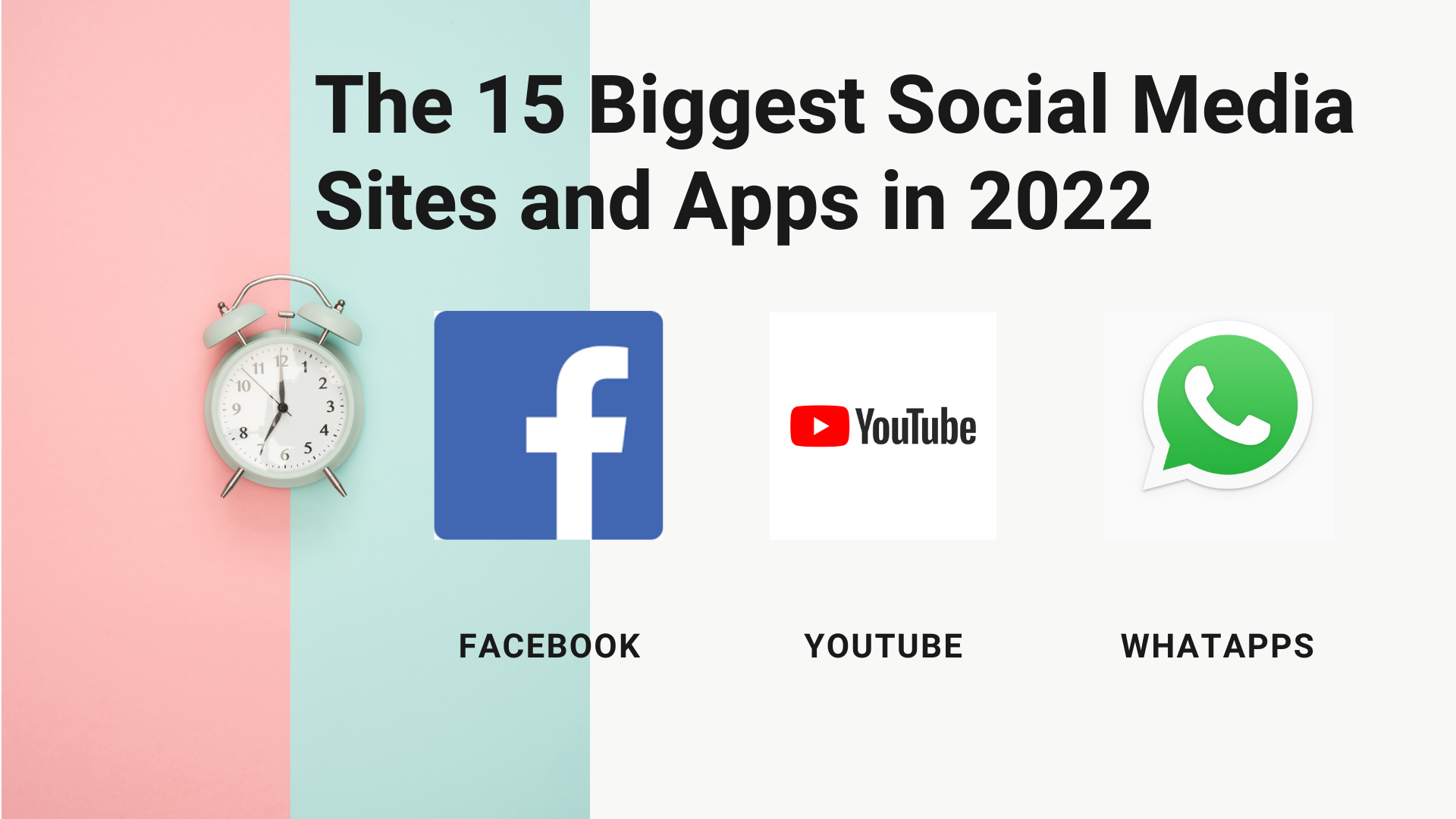 Social networking platforms are locked in a never-ending game of musical chairs.
Understanding the extent to which these platforms influence the global online community is critical to your company's social media marketing strategy. The same goes for understanding other nuances associated with platform growth.
Choosing which social network your brand will focus its marketing efforts on is a very important decision, and shouldn't be made based on just intuition.
So, below is the top 15 Social Media Site and Apps by Active Users
1. Facebook – 2.74 Billion Active Users
2. YouTube – 2.291 Billion Active Users
3. WhatsApp – 2.0 Billion Active Users
4. Facebook Messenger – 1.3 Billion Active Users
5. Instagram – 1.221 Billion Active Users
6. Weixin/WeChat – 1.213 Billion Active Users
7. TikTok – 689 Million Active Users
8. QQ – 617 Million Active Users
9. Douyin – 600 Million Active Users
10. Sina Weibo – 511 Million Active Users
11. Telegram – 500 Million Active Users
12. Snapchat – 498 Million Active Users
13. Kuaishou – 481 Million Active Users
14. Pinterest – 442 Million Active Users
15. Reddit – 430 Million Active Users