Top 5 benefits of SMS marketing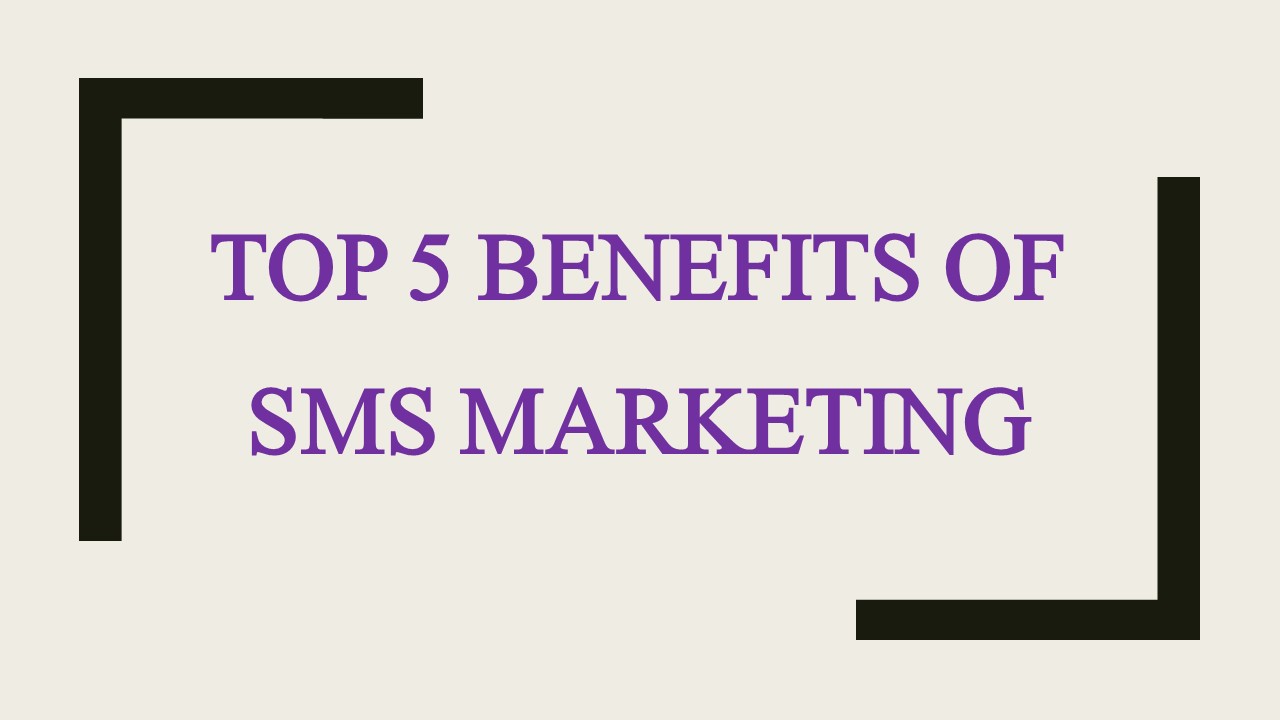 SMS marketing also stands for short message service marketing is a form of direct marketing strategy, targeting customers via mobile messaging text from the business companies. In simple words, it is a text messaging marketing strategy. It has become the core component in the effective multi channel marketing these days as it allows personalised and targeted text messages which could result in high return of investment (ROI). 

As long as the consumer's privacy is well protected through legal requirements, a two way SMS messaging system between the business companies and their mobile users is crucial for brand establishment among the households in the world.

Here we will discuss the top benefits of SMS marketing and the reasons why SMS should be used as a part of the multi channel strategy marketing to engage in customers. Let's find out more!
It can combined and support with other marketing channels
No doubt, it is essential for all marketing channels to function at their best together within the marketing mix to generate efficient high business conversion rates. Although SMS marketing itself is a great standalone channel, however it also provides a high potential in supporting and enhancing other marketing strategies like social media and email marketing.

For instance, SMS marketing is able to serve as a reminder to customers in checking out their emails sent by the company a few hours or even days before. A simple text such as " have you read our email" is able to boost the email opening rate by 20-30%.
2. Increased in customer engagement
SMS marketing is a great way to enhance a company's brand in engaging with the customers across the entire customer database. An innovative business company should always vary the type of content and the format that will reach the customers. Although customers are able to receive promotions, updates and latest news on forthcoming brand developments via their digital mailbox, however creative messaging technique is more appropriate and serves better in the long run.

Majority of marketers might have misunderstood that SMS marketing is rather invasive, but the truth is the complete opposite. Almost every consumer is getting and familiar with text from the local services such as hairdresser, clinics, garages and public services.

Below shows a great example of how the NHS engaged its audience in an admittedly high-engagement occasion!

On the other side, companies are able to deliver immediate, expected sales offers such as birthday messages, discounts, seasonal promotions and vouchers via text messaging. Most of the people check out their messages much more often than those brands' digital mails which are commonly placed in the promotional section.
3. Response data allows business companies to monitor, trace and improve
Text messages can identify customer's engagement, monitor delivery status and trace meaningful ROI proves the misconception of SMS being an untraceable channel wrong.

Through the traceable response from the customers, business companies are able to build more targeted campaigns and have a better understanding of customers out of the mobile database. It is relatively cheaper and improves the ROI by profiling and selecting those customers that are unlikely to respond, then the companies are able to target those customers via email or other marketing channels.
4. Better understanding on the customers
SMS is a direct and superb channel to obtain feedback from the customers via mobile survey. Research proves that on average 31% of consumers will respond to SMS surveys with the average response time of users being just 5 minutes. In other words, it is more likely to generate good results in a shorter period of time with SMS marketing.
5. Serves as a direct, immediate marketing channel.
SMS is undeniably one of the most immediate channels available now. It has a read rate high up to 97% within 15 minutes of text delivery and it is almost guaranteed that your time critical messages will be read almost instantly.

A significant 45% of SMS campaigns are able to generate a successful ROI while a 50% is reached when it is combined with other popular marketing channels such as social media and email marketing.