12 China E Commerce Market Trends 2021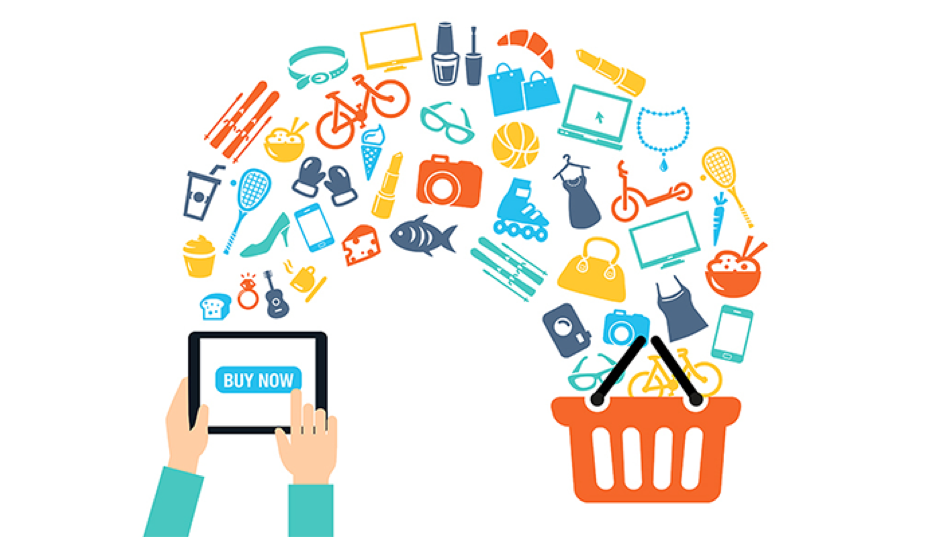 The China e-commerce market is the world's largest market, with a transaction volume of US$1.94 trillion in 2019. A year-on-year increase of 27%, accounting for a quarter of China's total retail sales. Therefore, China's e-commerce sector is more than three times the size of the US market, which ranks second.
Despite the coronavirus outbreak, these numbers are expected to increase in 2021. By 2020, the global e-commerce growth rate is expected to be 16%, and the total transaction volume exceeds 4.2 trillion US dollars.
Of course, China is no exception. Its e-commerce market share accounts for 35% of the country's total retail sales. The huge investment in China's "One Belt, One Road" (BRI) project is driving this trend – by connecting Central Asia, the Middle East and Europe offline, more online businesses will follow.
For a long time, online networking and social commerce through popular applications such as WeChat, TikTok and Sina Weibo have become an indispensable part of daily life in China. In fact, China consumers spend nearly five hours on mobile devices (smartphones, tablets) every day.
The E Commerce Players in China
The size of the China e-commerce market is three times that of the US market, and it is the largest e-commerce market in the world. With a population of nearly 1.4 billion in the Kingdom of the Middle East, its traditional and innovative products and government censorship have created a prosperous economy both online and offline. Even Western countries have begun to implement the China Sales Festival.
In order to understand China's e-commerce market and online landscape, let us start with the largest online retailer:
1. Tmall China by Alibaba Group
The third most visited website in the world is the brand-driven B2C market.
2. JD.com
Jingdong (JD) is a B2C market for internal delivery and logistics. Tmall relies on sellers to complete the supply chain. JD and Tencent (WeChat) established a strategic partnership to take over Alibaba
3. Kaola by NetEase
This cross-border e-commerce company offers a variety of products and focuses on selling high-quality "Western" products to middle-class China customers.
4. Xiaohongshu (RED)
Xiaohongshu (RED) is a shopping platform for young people. User-generated content (UGC) inspired this shared community.
However, depending on the source, the exact market share between these online commerce platforms will vary. Tmall leads the e-commerce field with a market share of 50%-60%, followed by JD.com, with a market share of 15%-20%. Koala, RED, and other similar WeChat (with its own WeChat store) have a market share of 15%-20%. They are composed.
China's E Commerce Environment
Now, these are the leading e-commerce fields in China:
1. China Mobile Commerce
As we all know, most Internet users in China browse on mobile phones or tablets. But did you know that mobile devices account for 80% of retail e-commerce sales?
In comparison, the global average is 64%. Generally speaking, the website is still very important for brand promotion and good ranking of brand keywords, because more and more buyers are starting to check the legality of companies and products on websites such as Baidu. The demand for foreign products on the website platform is also high.
2. Mobile Payment Platforms
China consumers rely on apps like Alipay, WeChat Pay and UnionPay to make payments on China online shopping platforms and physical stores.
These are the best e-commerce websites in China. In fact, more than 80% of smartphone users in China use mobile payments, compared with 27% in the US.
3. Cross-Border E Commerce in China
We have detailed cross-border e-commerce in China in this article. It refers to international sales to China consumers (B2C, B2B, C2C) on online market platforms. High-quality luxury goods from abroad are very popular. Especially cosmetics, baby products, food and beverages (organic), high fashion and jewelry.
The global infrastructure has improved, and small businesses have better opportunities to enter the global market. Therefore, China consumers' demand for household products and luxury goods will only increase.
A Look Back at the 12 Trends in the China E Commerce Market in 2020
In the past, China was known as the "world factory", exporting high-quality fashion, sports shoes, electronic products and so on. In the past few years, this trend has been reversed-imports have become increasingly important.
1. China Cross-Border E Commerce
By 2020, this booming industry will reach a scale of US$164 billion, almost twice the size of the previous year.
In addition, Alibaba's acquisition of Kaola in September 2019 will lead to a merger in this area. Koala will grab market share from rival JD.com and become part of Tmall.
Foreign brands can cooperate with these platforms to sell their services based on their business models. More information about China CBEC trade.
2. Omnichannel Retail
This cross-channel content strategy aims to improve user experience and build better relationships with target audiences at all points of contact. Whether you are shopping online or in a physical store, the transition from one point to another at any time during the consumption process should be seamless and easy-online and offline integration (O2O).
In particular, in terms of high customer expectations, smart sales assistants, mobile first, self-service kiosks, and virtual reality/augmented reality, China leads the way in omni-channel retail. In addition, the tight integration of consumer payments has created best practice examples for the world.
A real example is Freshpo, Alibaba's grocery platform, where customers can shop in person (click to collect), eat, and deliver goods through online ordering.
3. Xiachen
We have seen this trend of sales to lower cities and regions in China in the social media landscape in China. Lower tiers have more currency available for shopping (due to lower cost of living) and are happy to use it for consumer goods.
4. Fintech
Financial technology and innovation aimed at competing with traditional methods to provide financial services are on the rise. Especially China online banks like WeCash (not related to WeChat or Tencent) are emerging start-ups. They usually combine machine learning and AI technology to provide simple and simple financial services for individuals and institutions.
For example, WeCash has 130 million users in 5 countries/regions, allowing individuals to directly obtain credit scores and apply for loans. Institutions can build their income-increasing loan portfolio on this platform supported by big data.
5. Cryptocurrency
Cryptocurrency miners and users face strict supervision in the Middle East Kingdom. Like the social networking platform, the designated China search engine (Baidu), and other tools and regulations for China, China is seeking new solutions for its country and market regarding its cryptocurrency.
China first proposed this concept five years ago, and is now completing preparations for the release of DCEP (digital currency/electronic payment). However, unlike Bitcoin and related currencies, DCEP is approved by the government. The government may distribute new currency through traditional banks, making it completely centralized, exactly like traditional paper money.
As China expands its global trade through the Belt and Road Initiative (BRI) and other development initiatives, DCEP has the potential to create huge financial autonomy and reduce investment in the United States.
6. From KOL to KOC marketing
Key Opinion Consumers (KOC) are "normal" buyers who create videos and posts about their product reviews and recommendations. Ultimately consumers are eager to get advice and recommendations from real consumers they trust. Kuwait Petroleum Corporation also acts as an influencer, but it is more real. Relationship-based marketing is on the rise!
Brands that incorporate KOC into their marketing strategies can benefit from the promotion of brand image and sales growth. Make sure to identify the right KOC, as they usually don't have many followers, which makes them difficult to find. Marketing agents in China can solve this problem for you.
7. Short Videos
Short video and short video applications, together with real-time streaming media, conquered the China market. Therefore, the line between business and social continues to blur. It's no surprise that more than 300 million China's users are using short video applications.
Higher-class areas with middle- and high-income families and individuals, and younger audiences (under 35) prefer this media.
8. Group Buying
This trend has not really appeared outside of China. Western shoppers may think that the quality of these products may be poor. Or those platforms are unreliable and bring hidden costs. China consumers value greatly reduced prices-especially lower-level residents can use the group buying model.
However, in the Middle Kingdom, with Pinduoduo, JD.com and Alibaba launching their own group buying functions, group buying is expected to grow.
9. Social Commerce
This hot new trend reached a scale of more than US$300 billion in 2019. The increasing use of mobile devices and social media has created social shopping (also known as social e-commerce).
"Now" consumers follow trends and there are unplanned interactions with brands and retail experiences. Shoppers can do this at home, at work or on the go. This behavior prompts people to need new ways to create personal and ready-made social business experiences.
10. Cruelty-Free Products
With increasing pressure on China policy makers, policy makers are gradually opening up general trade without cruelty products. So far, cosmetics sold in China must be tested on animals by law-this is the only country with such regulations.
Not only animal rights activists will be happy to hear that China is now staying away from these mandatory tests. This also opened the market for vegan, cruelty-free and sustainable cosmetics and beauty brands. The UK-based skin care brand "Bulldog" will become the first cruelty-free cosmetics brand to be sold in mainland China. The brand is imported through general trade (rather than cross-border e-commerce).
11. Private Traffic
As paid traffic becomes more and more expensive, brands are looking for alternatives. By establishing groups such as independent clubs or WeChat groups, brands can convey a certain lifestyle and corresponding products.
The advantage of closed teams is that they are already composed of loyal customers and fans. Their response to CTAs is easier.
12. Big Data
Literally, the last trend brings all previous trends together​​. Big data analyzes a large amount of information to apply data-oriented marketing in China.
By combining information from online and offline consumer behavior, companies overcome space and time constraints. Companies can gain insights into (potential) customer preferences, their movements and behavior patterns.
For example, Tencent collects and classifies information into different dimensions, including more than 3,000 tags, including basic attributes, social interests, entertainment interests, media preferences, etc.
Remember, China consumers love their mobile devices and use them for all purposes. Specifically, their super app WeChat allows users to pay, entertain, chat, shop, order daily services and products, etc. Advertising in China has never been easier and more complicated.
Resource from : https://tenbagroup.com/12-china-e-commerce-market-trends-2021/