The Pros & Cons for Bing Ads vs. Google Ads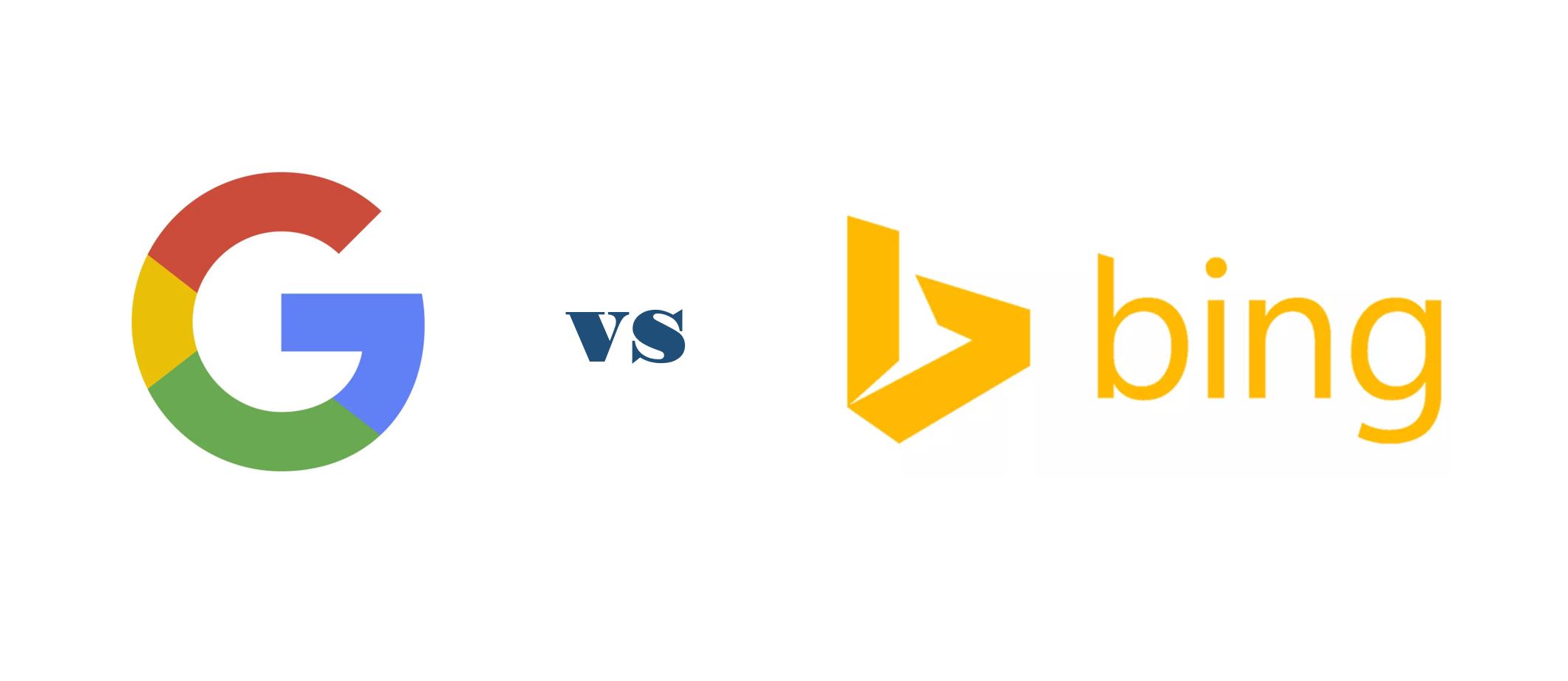 When it comes to PPC advertising, it's not uncommon to think: Bing Ads vs. Google Ads. On top of that:
Which platform has more reach?
Is Bing less expensive?
Which has more targeting capabilities?
Which will produce more conversions and revenue?
Although many PPC advertisers regard these two platforms as competitors, they are actually the best partners to work together. Undoubtedly, Google owns most of the search market, but Bing will not forget about Bing ads. Marketers should consider Google Ads and Bing Ads instead of Google Ads and Bing Ads.
Let's look at the relationship and dynamics between the two powerful advertising platforms; most importantly, how to best combine them.
The difference between Google Ads and Bing Ads
The concepts behind the two platforms are the same. Both are pay-per-click advertising platforms designed to help companies attract specific audiences, increase traffic and increase revenue.
At the same time, each platform has specific functions and advantages that make it unique and advantageous.
Before highlighting the differences between the two platforms, please understand some of the techniques on each platform.
Google Ads
Google Ads, is comprised of two advertising networks:
The Search Network: Advertisers create text ads to appear on the search engine results page (SERP), example below
The Display Network: Advertisers create display ads to appear on a vast number of websites across the internet
Bing Ads
Bing is owned by Microsoft and has three search engines-Bing, Yahoo and AOL-so when you advertise on one platform, you can actually see your ads on all three platforms. This will open up ad campaigns to searchers on all Bing, Yahoo, and AOL owned and operated sites, as well as various partner sites:
Bing Ads vs. Google Ads
Let's see how Google Ads and Bing Ads compare in some basic aspects, such as display URLs, description text, keywords, and click-through rate.
Display URL
Both Google and Bing display the display URL below the ad headline. Bing will highlight its display URL in bold. Google Ads will not:
Description text
Previously, Google allowed two separate description lines limited to 35 characters each, and Bing offered one line with a maximum of 71 characters. Now, both Google and Bing allow 80 characters in one longer description field.
Keywords
Both Google and Bing offer a keyword research tool, broad match, and negative keyword targeting. The main difference between the two platforms is that the traffic volume for keywords is much lower on Bing.
Click-through rate
Since both Yahoo and MSN provide financial reports, Bing ads tend to have higher click-through rates in the shopping and financial services search industries. This is because they provide a lot of shopping and financial resources, and in these vertical search areas on these platforms, ads attract very interested potential customers, get more interactions, and have a higher click-through rate.
This list does not mention coverage or cost-two important factors to consider when choosing an advertising platform. That's because we think they should have their own responsibilities.
Reach: Bing Ads vs. Google Ads
As we all know, Google dominates the search engine market, so it has greater search volume and greater coverage. They are by no means the only search engines worth investing in. The Bing network is also developing rapidly. Look at the numbers:
Bing currently accounts for 34% of the global desktop search engine market share
5.4 billion searches per month on Bing
136 million unique searchers use the Bing network
Most importantly, Bing Ads reached 63 million searchers, while Google AdWords did not. Therefore, if you do not use Bing Ads, there is a great opportunity to miss out.
In addition to increased visibility, Bing allows advertisers to reach an older and more educated audience. As the pie chart shows, almost 40% of the Bing Network ranges from 35 to 54 years old, and nearly three-quarters of Bing users are over the age of 35:
Similarly, about one-third of households on the Bing network have incomes of more than US$100,000, while nearly half of households on the network have incomes of US$75,000 or more:
The point here is that even though ads attract more people and have higher search volume, Bing can still allow you to reach a wider audience (specific customer groups) and get better results than just AdWords .
Cost: Bing Ads vs. Google Ads
Bing's lack of capacity can certainly make up for the lack of performance. Although budgets fluctuate depending on the industry and each advertiser, a specific digital marketing agency found that Bing only spent 20%-35% of the cost of an AdWords campaign:
This example is feasible because Bing PPC has much less competition for advertisers to bid. So clicks are cheaper, and advertisers can get more revenue from it.
According to data from ReportGarden, the average cost per click for Bing Ads is $7.99, and the average cost per click for Google AdWords is $20.08:
In fact, compared to AdWords, Bing Ads' average cost per click can be reduced by up to 70%. A Search Engine People study found that in the automotive industry, Bing PPC's cost-per-click is 32.5% lower than that of Google, while in the insurance industry it is 59.2% lower.
When comparing the cost of each advertising platform, it's important to remember that Bing and Google don't always get the same amount of traffic. In some cases, Bing Ads' cost-per-click is lower, but the traffic quality is also lower, so advertisers ultimately pay more for conversions than they pay on AdWords. However, the opposite can also be true-Bing PPC has the correct number of clicks, can generate more sales, and has a lower cost-per-click. Fortunately, because Bing's competition is lower, it is easier to obtain the required traffic at a low cost, thereby obtaining a higher return on investment.
More benefits with Bing PPC
Bing Ads can not only expand the reach, but also increase the age and income of the audience, reduce competition, lower the cost-per-click and possibly bring a higher return on investment. Other benefits also played a role.
Import your Google Ads campaign
After creating a Bing Ads account, the platform provides advertisers with the option to directly import their existing Google AdWords campaigns into Bing Ads. With just a few clicks, your campaign can be up and running without having to recreate everything from scratch:
Increased granular control
Bing provides finer targeting at the ad group level. Google allows advertisers to set their network, location, language, ad schedule, and ad rotation settings at the campaign level, but ad groups are still limited to their campaign level settings. On the other hand, Bing Ads also allows adjustments at the ad group level. Bing also allows advertisers to assign different campaigns to different time zones, while AdWords does not provide this feature.
Improved device targeting
Bing Ads beat Google AdWords in terms of device targeting, because AdWords restricts the targeting of mobile ads. Bing allows advertisers to target specific audiences based on their device type and operating system. When you only want to target mobile users, it also provides the option of not displaying campaign ads on the desktop.
Sitelink extensions
Just like AdWords, Bing PPC provides advertisers with the opportunity to add additional information that can persuade search users to click. These additional links may come from pricing, demos, content downloads, free trials, etc. Not all paid search ads are guaranteed to display sitelinks, so when sitelinks are displayed, they will attract users' attention because the overall ad is much larger than the other ads in the SERP list.
This is an example of AdWords; "Pricing" and "Watch CRM Demo" are site link extensions with their respective URLs:
Greater transparency
Bing is completely transparent when disclosing details about its search partners, allowing advertisers to accurately see the source of their traffic. The platform provides detailed reports on the performance of each search partner in the campaign, including detailed information on all metrics from impressions to conversions.
Higher engagement and conversion rates
Bing users who click on PPC ads will usually visit the website with more interest, and then click the landing page to send them to. Their conversion rate is also much higher. The above-mentioned "search engine personnel" research found that in the automotive industry, the conversion rate of users is 10% -56% higher than that of Google ads.
The benefits of Bing Ads certification
Similar to the AdWords certification program, Bing Ads customers can take training courses and then take a certification exam (must achieve a score of at least 80%) to obtain Bing Ads certification. Once income is earned, displaying this badge is especially useful when closing a new business.
By becoming an expert recognized by Bing Ads, advertisers can gain the following benefits:
Recognition as a Bing Ads expert with an official member badge on websites, business cards, stationary, resumes, and other marketing materials
Placement in the Accredited Professional membership directory
Updated Bing Ads profiles that include social media platforms and sharing sites
Resume-building
So, should you use Bing or Google ads?
Hopefully, the best digital advertising strategy so far is to use both platforms at the same time when budget allows.
Google AdWords may be the top priority for digital advertising, but Bing is the perfect choice for perfecting PPC strategies and filling the gaps in online imagery. With Bing Ads running alongside AdWords campaigns, you can expand your coverage to new and unique areas. Although Google's search volume is larger, Bing has a higher ranking, less competition for bidding, and lower cost-per-click.
For the latest ad specifications and targeting options, please refer to the Digital Advertising Reference Guide. Then, use Bing Ads and Google Ads to create persuasive ad campaigns, and use Instapage (the most powerful post-click automation platform on the web) to provide the best post-click destination page from the ad to the post-click destination page.