5 Digital Marketing Trends You Need to Know For 20 …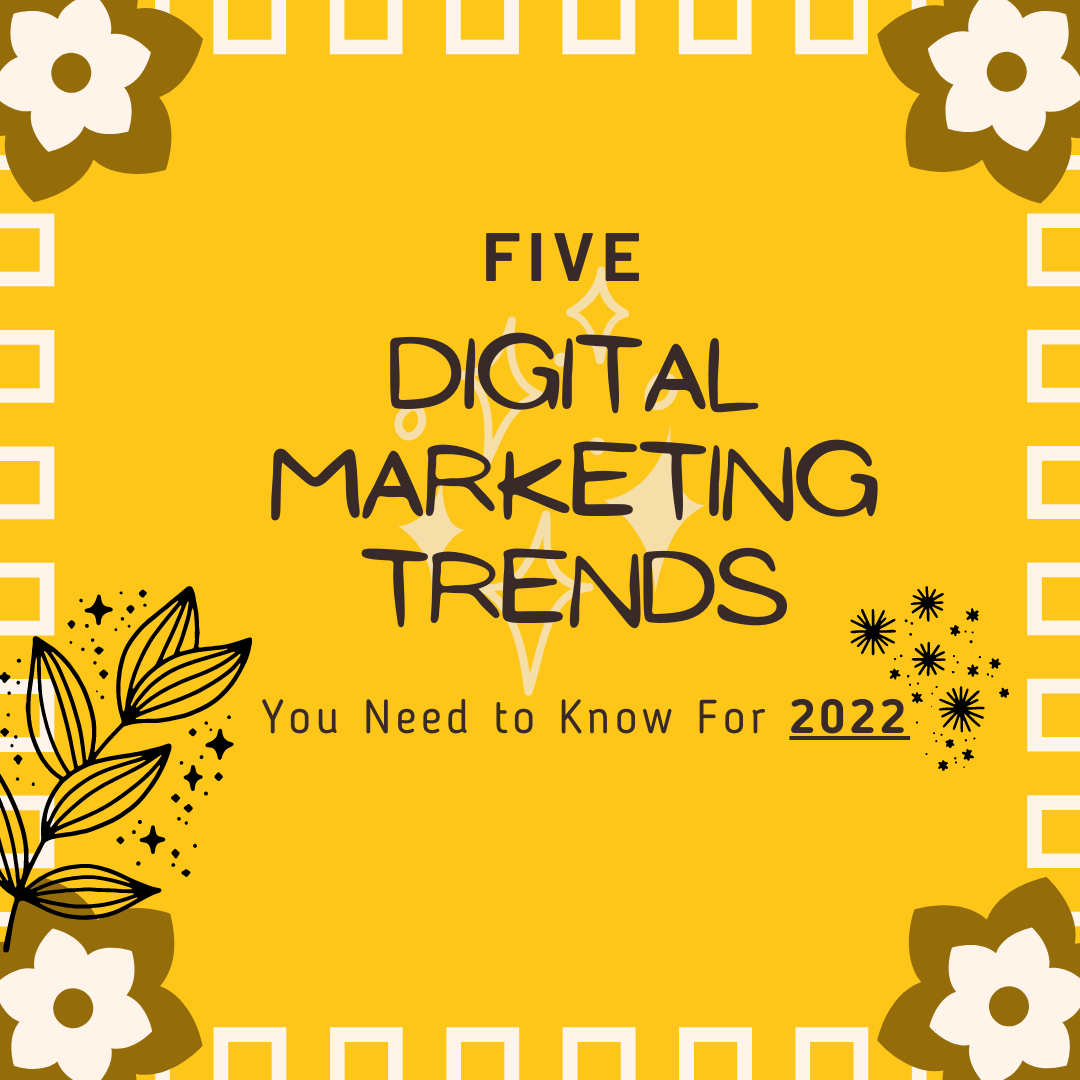 Let's take a look at some of the most important trends in 2022 that will shape your digital marketing methods and help you make informed decisions when using technology for business or personal purposes:
1. The Rise of AI in Digital Marketing
Artificial intelligence (AI) is now used by many companies in various industries, including retail, banking, healthcare, etc. It is also used as an effective tool for marketing purposes.
AI can not only perform basic tasks automatically, such as reporting website traffic, but also recommend keywords to optimize the company's natural search rankings, and even predict products that may be purchased in the future based on customers' past purchases and browsing history.
This means that by 2022, if you want to rank higher on search engines such as Google, it will be very important to use AI in conjunction with SEO and other digital marketing strategies.
Artificial intelligence is revolutionizing the way marketers conduct digital marketing, and companies should also consider using this technology.
2. Chatbots and Voice Assistants
Digital assistants like Google Assistant and Amazon's Alexa are becoming increasingly popular. According to industry forecasts, the market value of voice shopping will reach 40 billion by 2022, and consumer spending through voice assistants is also expected to reach 18%.
Many companies have begun to use chatbots to help automate customer service needs, thereby improving efficiency when processing customer queries on social media channels, email marketing, and other online platforms. Chatbots can answer customer questions and almost no human involvement from the company is required.
Chatbot conversations are usually supported by artificial intelligence (AI), which gives chatbots a real personality-which makes it more interesting for customers to interact with companies that use chatbots, rather than simply communicating through social media.
Chatbots are a great way to provide customers with a personalized and enjoyable experience, so they will want to interact with your company more often!
By 2022, businesses of all sizes will need to integrate chatbots into their digital marketing strategies to increase customer interaction on the web.
3. The Transition to Mobile-First Marketing
As more and more people use smartphones and tablets instead of desktop computers, companies need to create mobile-friendly content in order to rank higher in search engines.
A mobile marketing strategy can be as simple as optimizing your website design to automatically adapt to a smaller screen, or creating a separate application to download your company's information to mobile phones and tablets.
In 2022, it's important to use a responsive design for your website or application so that customers of any device type can easily access the content you provide.
AMP (Accelerated Mobile Pages) is another option that makes content on smartphones and tablets load faster.
Mobile-first marketing will become the most important trend for businesses in 2022, so it's important to start now​​!
4. Multichannel Marketing For Connected Digital Experience
Connecting with customers today means using multiple channels of interaction. In addition to hosting webinars/events or attending conferences, multi-channel marketing can also involve creating blogs, websites, social media, and Whatsapp groups!
For companies, focusing on just one channel is not enough-they need an integrated approach that allows them time to create content for each platform while still maintaining their brand voice.
In 2022, companies need to build a strong customer base through as many marketing and communication channels as possible!
5. Digital Tasks and Marketing Automation
With the continuous advancement of technology, marketing automation tools have become more and more popular. Marketing automation enables marketers to use various marketing channels to automate repetitive tasks in real time.
Some tasks that can be automated are saving time for researching and compiling data, managing social media posts by scheduling social media posts in advance, or sending pre-written email templates to customers who have not opened emails in the past few days!
In 2022, automation will become more important for companies because it allows marketers to spend more time on higher-level strategic tasks.
Conclusion:
It is important to understand what trends will emerge in the future so that you can prepare for them now and stay ahead of the competition.
In my opinion, the future of marketing is based on artificial intelligence. Therefore, the sooner a company starts investing in artificial intelligence, the greater the chance of success!
Resource from: https://www.business2community.com/digital-marketing/5-digital-marketing-trends-you-need-to-know-for-2022-02427038