THE TOP 5 PLATFORMS: Live streaming in China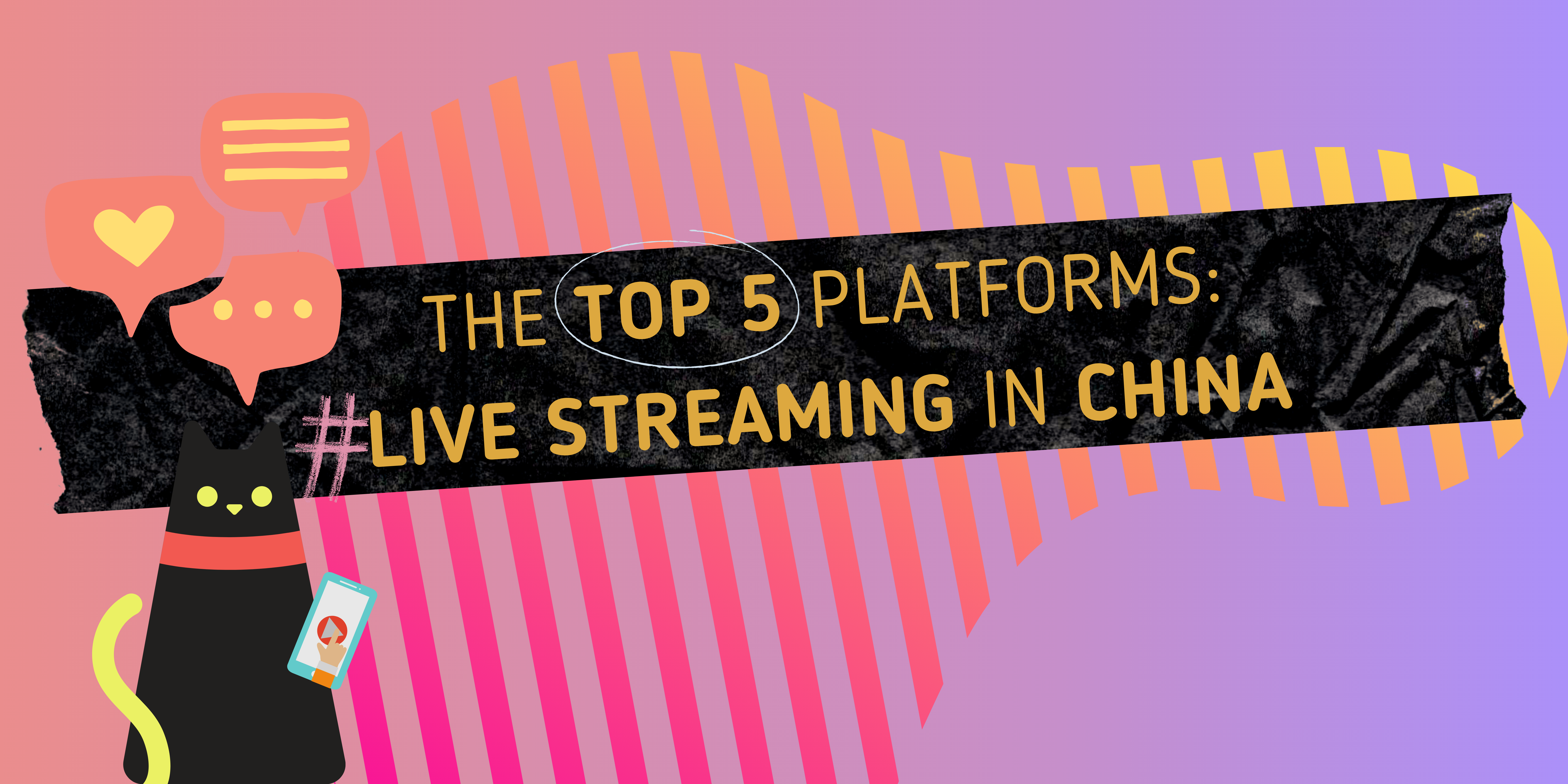 According to the "2016 China Live Streams Report", China live streaming is becoming the most popular video format, with a total of more than 325 million online viewers, accounting for 45.8% of Chinese Internet users. According to Credit Suisse, the market will reach USD 5 billion by the end of 2017.
More than 200 live streams platforms focus on different markets and audiences-such as gamers, fashionistas, e-commerce, etc. with rich and diverse content, but the differences between certain platforms are getting smaller and smaller. Which platforms are the most popular? Which platform is best for your brand?
Here's a list of the top 5 live streaming platforms in China.
1. Meipai
Meipai was launched in May 2015. It initially focused on short videos and has now become the leading short video platform in China.
In January 2016, Meipai released its live streaming function. In just 6 months, the total number of live streams reached 9.52 million, and the live stream viewers exceeded 570 million. During the live streaming, users can send online virtual gifts to increase participation and interaction.
The most unique thing about Meipai is that you can add special effects for short films, called MV (Music Video) effects, which are very attractive to young women who love beauty and fashion. This demographic match makes Meipai an excellent live streams option for fashion or luxury marketing events.
2. Yizhibo
Yizhibo was launched in May 2016. In just two months, more than 300 Chinese celebrities have registered Yizhibo accounts to interact with fans.
Yizhibo cooperates with Weibo, and users can live Yizhibo live on Weibo without installing any new applications. As Weibo has a large user base, this cooperation has greatly increased Yizhibo's exposure and popularity. If your brand is planning to integrate Weibo and live streams marketing activities, Yizhibo is the best choice.
3. Tmall Live Streaming
The Tmall live streaming platform was launched by Alibaba and appeared as a channel in the Tmall application. Its main function is the "see now, buy now" platform. Users can watch the live streaming while shopping. Any Tmall flagship brand can apply to open its own live streams. Live streaming can provide a more realistic simulated shopping experience, increase engagement and help stimulate purchases.
4. Huajiao Live
Huajiao Live was officially launched in June 2015, providing hundreds of self-made live streams. One year after its launch, Huajiao Live released its VR zone. It is the world's first 3D live streaming platform, with 10 million monthly active users. VR Zone live streaming media is shot using binocular cameras. When users wear 3D VR glasses to watch the live streams, they can see a more realistic 3D scene.
5. Inke
Inke was founded in May 2015 and has more than 17 million monthly active users. Inke's content is known for avoiding any violent or dangerous content, and maintains a positive, family-friendly brand image. Inke's philosophy is that anyone can stream live. Inke provides opportunities for cooperation with industries and organizations in the fields of e-commerce, finance, charity and education.