Advantages of using Google AdWords in your busines …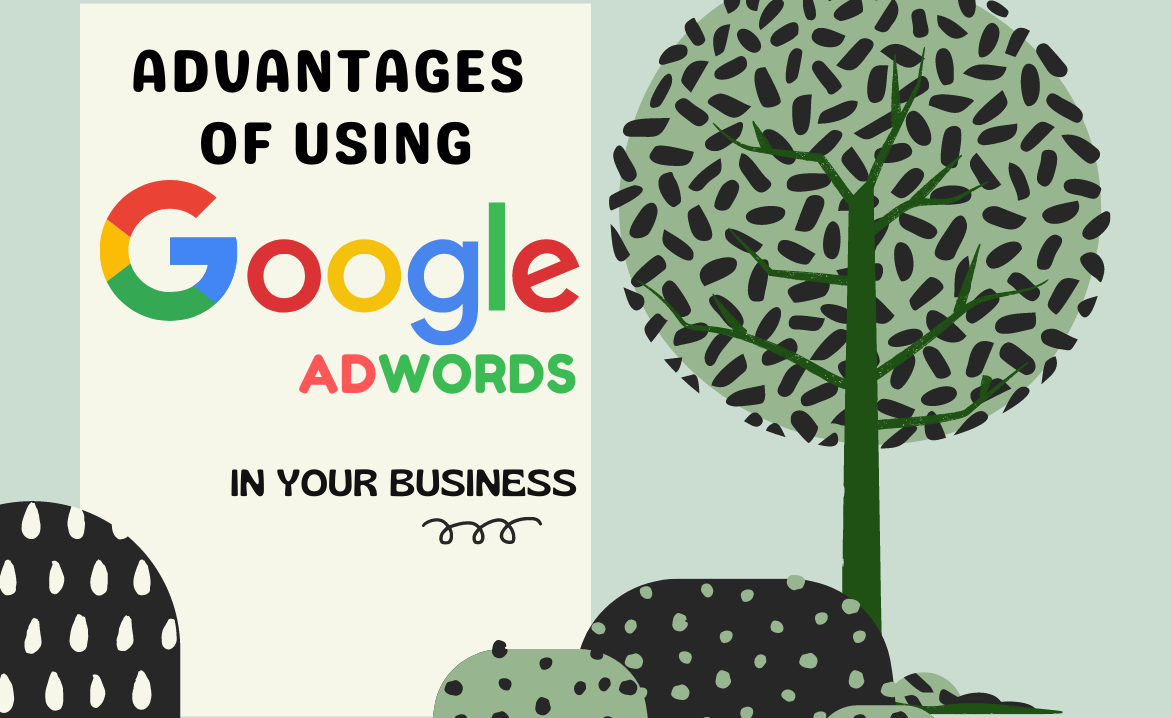 Google AdWords is a powerful tool when it comes to advertising a business online. Both SEO and Google AdWords are great search engine marketing strategies to generate more traffic and leads that might lead to sales conversion. However, a well optimized AdWords campaign can work much faster for a business to get the much-desired top placement in search.
Let's dive on in and take a closer look at the benefits of using Google AdWords to bring results in your businesses.

Increase brand awareness
Google AdWords, is an efficient way to tell people about your brand. When it comes to SEO, your rank also depends on the number of your brand name searches and its variations. If your targeted audience can't find your website, they're not going to buy from your business. When a brand first starts out, one of the biggest initial challenges is brand awareness. Whether you're an international brand or a local business, you have access to the same pool of potential customers.
They know that the powerful advertising platform will allow them to pay to climb to the top of search engine results pages for selected keywords. This can be useful for brand awareness and is a particularly common approach for many online businesses, who can bid on keywords related to the products they put on the shelves and use it as an ongoing source of leads and sales. With the flexibility of AdWords advertising, you can determine specific schedule to run your ads to gain optimal results.
Revisit your visitor's interest
One of the coolest benefits of Google AdWords is reconnecting with your website visitors. You might have window shoppers on your website. These are people who have visited all the pages on your website but haven't taken any action. How do you remind them of you and what you could do for them? Using remarketing strategies, you can create a remarketing list or rerun campaigns to target them again.
Since visitors have already visited your website, there are more chances of converting them to leads when they see your remarketing ads also. Using similar strategies also, you can create suppression lists also to ensure your ads targeting new leads instead of those who have already converted.
Analyze your customers
AdWords can tell you exactly what happened with the campaign. You would know:
Who clicked on your ads
How many leads have been generated
How much traffic you have got from AdWords to your website
Which keyword generated the most traffic and leads
How much does it cost you per lead
There are plenty to explore when you link Google AdWords with your Google Analytics account. AdWords is a great platform but it has limitation to identify what audience do after clicking the ads. By linking Google AdWords and Analytics, you can have a lot more data in your hand. You are able to identify;
How many visitors clicked on the page
How long a visitor stayed on a page
How many pages have been visited
Details about new visitors and returning visitors and much more
With these data, you can measure the complete performance of the Google ads and tweak your campaigns or try other variations such as changing keywords to boost your results. You could also save cost by pausing campaigns or ads which are not effective or has slower results.
.
Know your competition better
The transparency of Google AdWords allows you to keep track of latest competition or how your competitors are doing. For example, if anyone is searching for some specific keywords related to your products or services online, and competitor's ads are running instead of yours, definitely you will be on the losing end and lost the business almost immediately.