Google Ads Trends in 2022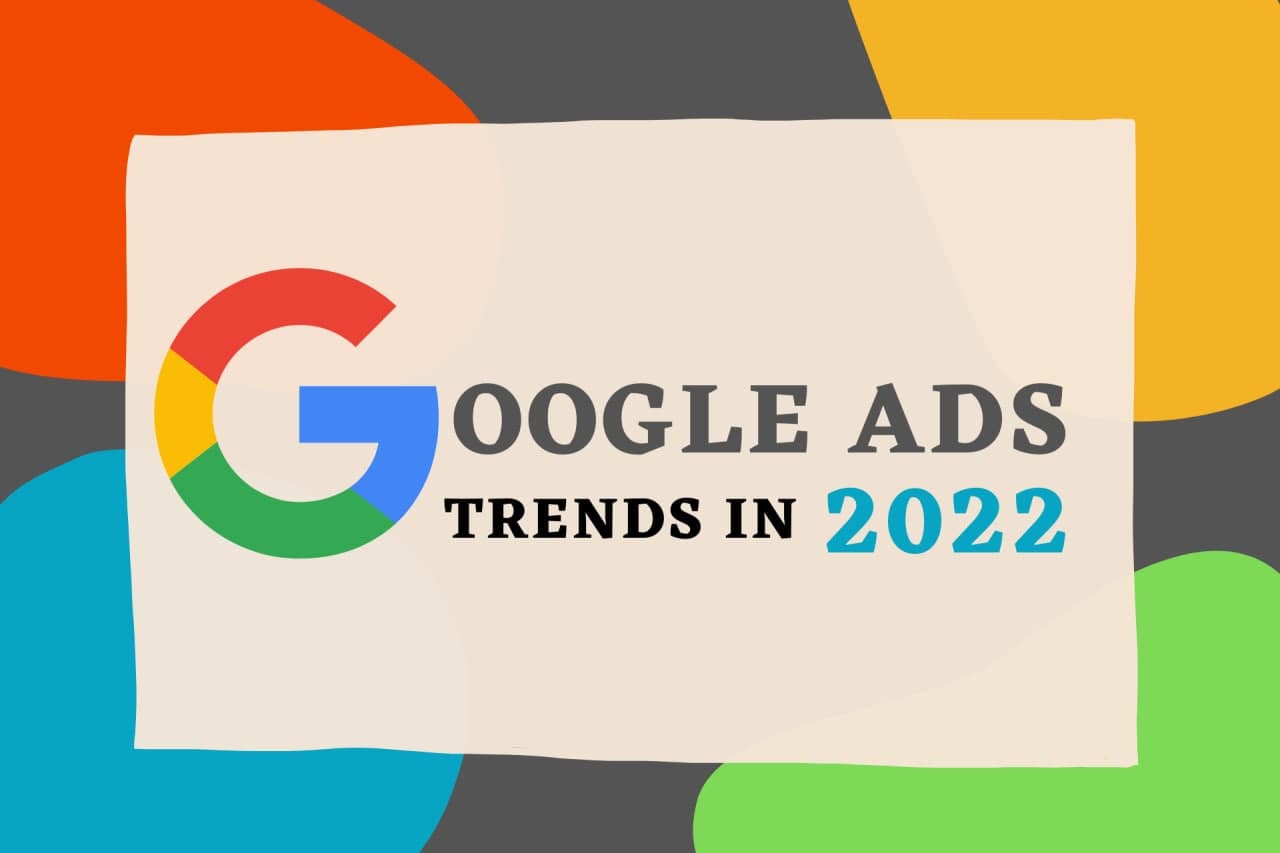 It is undeniable that Google Ads are vital to make any marketing campaign or business successful. However, there will always be difficulties to keep up with new developments or technologies because of the rapid and ever-changing enhancement. Hence, to keep up with latest trends of digital marketing, let us dive in and take a look at the most crucial Google Ads Trends for 2022.
1. Utilise Natural Language Search (NLS)
Natural language search or NLS, allows users to speak or type into a device using their everyday language rather than specific keywords. Users can use full sentences as if they are speaking normally to another human, which they can be computed and queried into something computers understand. With the increasing usage of voice searches like Siri or Cortana, clients are able to visit your site by asking questions in their native language conversationally and comfortably. This is seen as breakthrough in search technologies as it enables generations from all ages to search without hassle and with convenience, as if they are having conversation with another real person.
In digital marketing, you should utilise these conversational methods in your Google Ads. Long-tail keywords have a lower search volume but a far higher conversion rate and more effective than regular keywords. Google always prioritise sites that include natural language together with keywords hence it is recommended to include this pointer in your ads, rather than just using headlines with keywords alone.
2. Choose keywords wisely
Keywords are still important in Google Ads. They play crucial role in PPC advertising and it is always important to understand more about your clients and their behaviors such as how they do their searching online, what language they use, etc.; then consequently you can use related or trending terms or keywords in your advertising.
For example, you might be the top optometrist in some private center but you will have only few visitors to your site unless you include search keywords like "examine eye" or "eye care".
Utilise every software and tools available like google or other call analytics software to discover the trends and client's behaviors searching online.
3. Effectiveness vs. efficiency (low-cost)
Advertising is about campaigns that actually works to generate new clients and revenue. Therefore, we should prioritise on effectiveness more rather than efficiency or low-cost per click. Many advertisers usually attempted on low-cost clicks to save cost but with low conversion rates. It will be wise to focus more on your clients' needs and spend a little more to attract them and win the competition.
The purpose of the competition is to encourage clients' conversions and to increase the value of those conversions. Sometimes a lower conversion rate, but higher conversion value can bring in overall revenue. Therefore, it is always important to understand your own business model and know where your profit came from, subsequently optimise your Google Ads campaign around it. Find the right campaign for your business, tweak it around until you gain optimal or desired results.
With Google Ads, you can directly integrate this with your clients' relationship management (CRM) to get better understanding of types of conversion to attract more new customers or increase the overall value of the conversions.
4. Establish an automated bidding strategy
Bidding is becoming increasingly competitive and with 2022 statistics showing all high ads spending across all sectors, doing bidding manually is becoming increasingly time-consuming thus making ads management difficult. Bidding for Google Ads can be executed manually but automated strategies will be more effective. There are five automated strategies you can adopt; each with own pros and cons that you can weigh and choose.
Google Ad Bidding Strategies
Each bid strategy is suited for different kinds of campaigns and advertising goals;
Smart Bidding – enables your customers to take direct action on your site, and if you're using conversion tracking, this will be best strategy that focus on conversions
Cost-per-click (CPC) bidding – generate traffic to your website, focusing on click campaigns
Cost-per-thousand viewable impressions (vCPM) bidding – can increase brand awareness focusing on impressions. You can use to put your message in front of customers
Cost-per-view (CPV) or Cost-per-thousand impressions (CPM) bidding – run video ads and can increase views or interactions with your ads
Cost per view (CPV) – run video ads and your goal is to increase product or brand consideration/awareness but less interactions
5. Adapt to new data restrictions
There are planning that Google Chrome phasing out browser cookies by 2023. We can only applaud this move by Google to protect customer data but definitely, this means that the information or profile you obtained from your customers via tracking analytics will be reduced in future.
One way of handling this is to embrace the change and adapt. Generally, clients do not like being tracked and there are few alternate ways to target your Google Ads without digitally stalking your clients.
6. Feed on first party data
First party data is the information you collect directly from your audience or clients which includes of behaviors, actions, or interests when they visited your site or app. It can also include CRM data, subscription details, social or personal information, and completed surveys or feedback.
With the decline of cookie usage soon, it is about time to opt for alternate ways to learn about your customers. Utilisation of chatbots, freebies offering on your sites such as guides, gifts, eBooks, and many more will attract more audience and generate more first-party data.
7. Ensure ads running well in all platforms and devices
After the pandemic, work-life balance had changed drastically, so do browsing habits and users' interaction with sites and app. Currently, around 70% of internet browsing is carried out on mobile devices and they tend to browse more on their mobiles and transact on their desktop computer. Conversion value is approximately 55% higher for desktop conversions. Therefore, you need to target mobiles and desktop users together so that you will not lose any vital clients. With Google's flexibility, Google Ads can always deliver the right message to your prospects depending on time of day or devices types.
8. Listen to your clients
Pay attention to feedbacks, complaints or suggestions from your clients. Keeping your clients happy is always priority. People are easily annoyed with distractions, slow-loading sites, too many pop-ups, or anything that seems out-of-date, not trendy, or unprofessional. This will result with you losing revenue when your clients go elsewhere. Do what's best to suit your audiences' interest and optimize your sites and app accordingly. Taking time to get to know your customer base will help you deliver what they want
So, take note of these Google Ads trends for 2022, started early and get ready.