Guide to Baidu SEO & Content Marketing: Incre …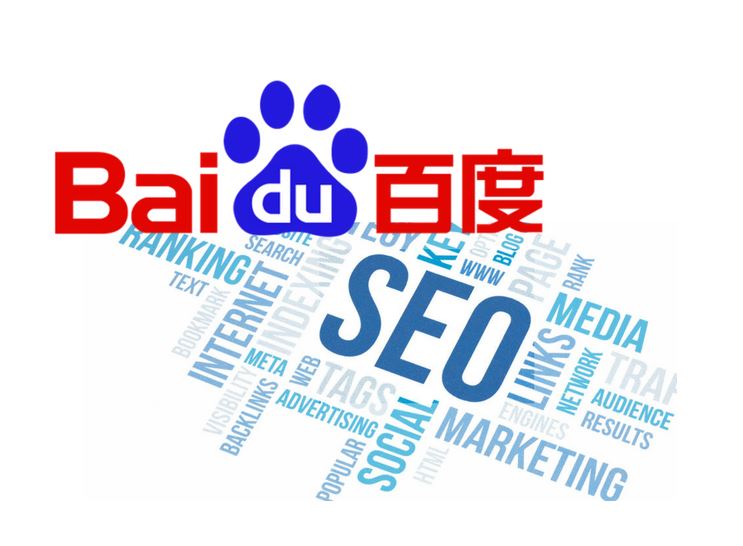 Digital Marketing in China
Introduction
China is the country with the most population in the world. In this constantly changing field of innovation and development, more than 640 million Internet users have swarmed in, providing unlimited opportunities for businesses and consumers.
China is suitable for domestic and foreign companies, or anyone involved in the digital world. Consider starting a digital strategy in China, which includes a structure and composition of Baidu, how to rank on Baidu, insights on content research and marketing, and a series of useful insights on ongoing cultural considerations.

Baidu account
Before delving into Baidu SEO, Chinese content marketing, and everything in between, this is how to get a Baidu account. This will enable you to take quite a few actions in this guide and put you and your website in a convenient position when using Baidu SEO. First, click here and fill in the details. Baidu allows users to sign up with verification via a China phone number or, by email, just like image below.

Secondly, will receive a confirmation email from Baidu to activate your account. Every time you navigate to the Baidu page or Baidu product page, you will see your email address in the upper right corner, which means you are logged in as a Baidu user. If you have logged out, click the login button in the upper right corner as shown below.
A Basic Breakdown of the Baidu SERP(Baidu SEO)
Let's start with Baidu SERP snapshot. This is what Baidu shows us when searching for the word "SEO" in Chinese (search engine optimization):
As you can see, Baidu, like Google, uses a familiar two-column structure. In this example, SERP displays various related (sometimes paid) results on the right, and a mix of other types of paid results and some natural results on the left. Our focus here is to integrate Baidu 's own products into SERPs. This image illustrates the importance of SEO in China.
We all know that Google has its due share of products-YouTube, maps, flights, documents, news, and others. Of course, these will indeed appear throughout the SERP from time to time, but Google strives to ensure that these products have a certain degree of space and independence outside the entire SERP. However, Baidu has adopted a slightly different approach, as described above, allowing these sub-products to perform a large amount of free roaming in the SERP space. There is estimated that about 30% of Baidu queries are redirected to one of Baidu 's own products. The overall strength and trust of the domain name resonate with China users, who often choose to rely on trusted, Dominate brands to find their products. searching.
As you might expect, Baidu has its own map service, video search, news and document tags. There are countless others who are doing a variety of things, but let's take a look at the three familiar roles that often claim their ownership in Baidu SERP: Baike, Tieba, and Zhidao.
Baike 百科
Baidu Encyclopedia, also known as "Baidu Encyclopedia", is China's answer to Wikipedia. Although it may not yet have the breadth and depth of Wikipedia (11.9 million articles to Wikipedia 's 35 million articles), the opportunity is here.A typical Baidu search query is usually displayed around two Baike results, with There is a sublink of the first related article on SERP. In view of its prominent position in the composition of Baidu SERPs, SEO opportunities are not only the input of articles related to brands or products, but also the editing of content, images, links and keyword tags. Considering the strictness of verification and censorship and other factors, although the potential to achieve visibility on such a large and famous platform is self-evident, this may be a bit long.

Zhidao 知道
Baidu knows, or "Baidu knows", is a huge question and answer platform that can essentially be used as an enhanced Yahoo Answers, allowing users to create and participate in a large number of topics, from everything. Users can upgrade according to the number of answers given, the right to vote on reviews, etc., accumulate points and gain the reputation of online experts in certain areas. Given that China users tend to use query-based long-tail lexicons for searching, and have a generally prominent position in SERPs, if the right amount of SEO is used, Zhidao is a force that cannot be ignored and can be powerful in SEO. Any Q & A-based forum, Zhidao has extensive anti-spam work. Given that this is China, this information has also been accepted to some extent, and continuous monitoring is only part of online. Obviously, it 's useless to just search for questions related to the brand area and then post a short answer and a link back to your website, so here are some tips to help you use Zhidao in Chinese SEO:
Optimise your brand's Baidu account so it's as branded and official-looking as can be, and offer up well-informed, credible answers to users who are asking questions related to your brand or its products. This will in time earn trust and reputation from users.
An organically placed link within the text of the answer, as long it's relevant and informative, will be indexed.
Just ask a question yourself, this could be in the form of asking for potential customer opinions on certain products or debates within the remit of your industry, or simply just a call for help on something related to your brand. It's a great opportunity to get to know your target demographic and the notion of brand-to-customer discussion and dialogue is key when it comes to forging your name in the China market.
Tieba 贴吧
Baidu Tieba (or "publish it") is slightly different from the web-based forum, but it is not too different. Users can follow a specific "bar" in it. Similar asZhidao, through organic discussions and participation with related topics and users, you can establish your brand as a target group. You also have the opportunity to create your own bar based on your brand. They will search your brand in Tieba or Baidu, you can create a center and redirect users to your forum. If you already have a high brand awareness in China, but rarely participate on these platforms, this feature is particularly useful.
Key SEO and Algorithm Differences
Although many of us are familiar with Google 's ranking factors and have a good understanding of the key page SEO measures to obtain page rankings, there are few factors regarding Baidu 's success. In fact, Baidu's ranking algorithm is not similar to Google's ranking algorithm. There are some key differences need to consider:
Site Architecture and Functionality
At this stage, Baiduspider's crawling ability is not as developed as Google. It prefers flat websites. In these websites, you can access the content with just a few clicks (here are useful English FAQs about Baiduspider ).
Baidu also does not handle Flash or JavaScript, so please make sure to provide an alternative version of HTML.
Don't use Frame and iFrame
Keep the URL structure short and use Pinyin (the Roman version of Chinese characters) whenever possible.
Page Titles & Meta Data
• Like Google, make sure that the title tag and metadata are unique, descriptive, and use keyword-optimized Simplified Chinese.
• The title tag character limit is 80.
• Google may have abandoned their ranking factors, but meta descriptions and meta keywords did affect Baidu 's ranking.
• The number of meta description characters is limited to 200, and the meta keyword is 100.
• Alt tags and title tags are also increasingly important in Baidu 's ranking algorithm-please make sure to optimize Chinese accordingly.
Links
Link building is a key factor in Baidu's ranking. Although the general assumption is that it gives priority to quantity over quality, this has become less and less common with the recent introduction of spam suppression algorithm updates. The following are some of the main considerations:
• Locate links from highly authoritative Chinese sites related to the industry.
• The anchor text for internal and external links is still very important.
• Regarding internal links, make sure that each URL to be ranked has at least one live link to it.
• Baidu does consider non-hyperlink URLs as links, thus making them helpful for ranking.
On-Page Content
As you might guess, it is important to ensure that your website content is written in unique and optimized Simplified Chinese.
Do n't rely on Google Translate to create a unique copy, and ensure that the content you write is properly localized, and you can fully understand its content through the keyword trends in Baidu 's keyword research tool.
Similar to Google, Baidu also prefers websites that frequently refresh their content, so make sure you have a channel such as a blog or news section to provide the latest optimized content from time to time.
Tags (hreflang, canonical etc)
Up until recently, Baidu didn't support the canonical tag, however now it does.
Baidu also now supports the nofollow and noarchive tags
Much like Bing, Baidu doesn't yet adhere to hreflang and so should instead incorporate the HTML lang attribute to define the language of the page e.g. html lang="zh-cn"
Domain Hosting
For Baidu, the best practice is to buy websites hosted in China on CN domain names. However, this is not entirely important for success on Baidu. For companies operating outside of China, this can be tricky and somewhat frustrating because the process of accessing websites hosted by China from outside China is slow. If possible, please visit the website hosted in Hong Kong; although the correct choice of Baidu's optimized CN subdomain will definitely not get you out of the Baidu ranking competition.

Algorithm Updates
This is an exciting time to start entering Baidu SEO, especially in the direction that search engines use their ranking factors and algorithm updates. As early as the birth of Google in 2000, many people have realized that Baidu optimization is still hovering under the shadow of the black hat SEO strategy. In this strategy, the establishment of spam links and the tirelessness of low quality content Pursuit will drive you to the best. However, since the two major spam processing algorithm updates were released in 2013, the situation will definitely change, and it is recommended that you pay close attention to these two updates.
Content Research & Marketing in China
At present, the Internet in China is carrying vibrant innovation activities, just like other technical aspects of Chinese SEO, it is constantly developing and full of opportunities. With the increasing proficiency and adjustment of the online population, as well as some cutting-edge developments in content formats, functions and technologies, it is now time to enter and apply what we have learned from Western content experience and ensure that it is properly localized for the Chinese market Optimization and optimization. First, where are we going to find the hot spots in China's content search field? We can rely to some extent on existing content research tools and tools and to get better images. Below are some great tools to check out:
Baidu Feng Yun Bang 百度搜索风云榜
Baidu Feng Yun Bang, essentially Google Trends, is a fantastic place to go discover what the Chinese internet is talking about in almost any capacity. Here's a screenshot of its main interface to help with some of its sections:
In addition, "Fengyun Bang" allows you truly and very carefully explore popular topics, which is important given China's scale and cultural diversity. The following is a screenshot of the location search section of "Fengyun Bang", where you can search by category in the province and truly fall into the topic of the target group:
Baidu Index 百度指数
As a complement to Fengyunbang, Baidu Index can also be used as a convenient Google Trends / AdWords-like platform, allowing you to use data from specific keyword searches and formulate content marketing strategies by identifying opportunities in target markets.
Continuous with the theme of granularity and data customization, Baidu Index also allows you to analyze keyword trends by city, province, time period, etc., and can further study data about keywords and their own popularity. After searching for the term "latest movie", here are some screenshots to take you through its main functions.
Take a look at the main interface:
Below is the display of the second white label below the blue top, titled "Demand Map", in this case, it roughly translates to "Related Search Data Map":
As you can see, your key search term is the one in the blue circle, with key related terms spanning out in hierarchy of popularity. Terms marked orange are ones that have increased in volume over the past month, while the ones in grey are vice versa.
The bottom left column shows further related terms and an indication of their current popularity, and you can actually click through on these terms to bring up the same display for the particular term you click on. The right hand column shows terms with the biggest percentage increase in volume over your selected time period, with the terms being clickable as well.
The third tab allows you to explore how often and where your term is being discussed in the online public domain, pulling up results mentioning the keyword in news articles and on Baidu Zhidao:
As you can see, this is incredibly useful for identifying outreach opportunities and for leveraging Baidu Zhidao for opportunities to engage with your target demographic who are asking questions related to your brand.
Finally, the fourth tab offers up a look at some top level demographic data on who and where is searching for your term:
Baidu Keyword Research Tool
Google AdWords can be great for establishing some preliminary optimisation quick wins and informing future content strategies, and it does pull data through from China via Google Hong Kong. However, given that it has a minimal share in the China search engine market, it's never going to be wholly representative. With that in mind, we have to turn to Baidu's very own keyword research tool which forms part of its PPC platform, Baidu Tuiguang/Phoenix Next.
Register access is relatively simple, although the tricky part is having an 11-digit China phone number to enter the security code sent to you via SMS after registration. Before exploring the Keyword Tool interface itself, here is a step-by-step guide on how to get started.
a) You need to go to the register page. Chrome Translate can tell you what to enter here to provide you with a good service, although the following is a quick walkthrough: Remember, the password should be at least six characters long and must contain at least one capital letter and one number.
b) After entering the next page, you need to enter further information, such as company name and website address, before you can complete the verification.
c) Then, the account settings should redirect you to the login page. It will ask you to download and install Baidu Safe Browsing software before proceeding, although it is easy and has no effect on normal browsing activities. After completing this operation, refresh the page and enter your username, password and verification code accordingly.
d) Then you will enter the main interface of Baidu Push Light. To reach the desired location for the keyword research tool, click the first "enter" button shown in the screenshot below.
e) This screen is the control panel of the PPC campaign. To access the keyword research tool, hover your cursor at the bottom of the page, where you will see the arrangement of tool labels. Click on the picture with a picture that looks a bit like the Microsoft Word logo, we are here!
The Baidu Keyword Tool does have similar features to AdWords, but as of now, it does not allow you to get search volume or recommendations for a set of keywords at once, but instead requires you to type in one word at a time. The interface has recently been completely revised, and it can now display important mobile search volumes and can be searched by device. The screenshot below provides an overview of key features and playability.

Leveraging Chinese Social Media for Content Insights – Sina Weibo
In a similar fashion to what we have over here with Twitter, Facebook and beyond, the China social media landscape is an idea and information for exploring content and getting closer to what people are really talking about.
A few additional factors make using social media in China particularly pivotal. First, the sheer volume of users on each platform (a combined total of 1.4 billion accounts on QZone, WeChat, RenRen and Sina Weibo alone) make for a vast depth of ideas and variety of content and discussion.

Although China's social media is still closely monitored, it also makes China's modern, savvy Internet audience have a certain degree of expressive power, autonomy, and space for discussing certain topics and taboos while offline. This gives people a really interesting and real insight into Chinese ticks. In addition, the importance of peer-to-peer recommendations, the sense of participation and belonging, and the speed at which things are collected, shared, spread, and subsequently changed cannot be underestimated.
Sina Weibo is a mixed phenomenon of Twitter and Facebook in China. It is quite a major popular social media platform, but one of them is necessary for content research and in-depth understanding of China 's prosperous social demographics. The place.

Here are the introduction for Weibo
Launched in August 2009
178 million monthly active users, who spend an average of two hours a day on the platform
Around 100 million posts per day
Offers 280 character limit as opposed to Twitter's 140, and features a comment function when users re-tweet posts
Extra functionality and promotional activities available to paid VIP and Enterprise account holders
Sign up for Weibo is easy, all you need is an email and password. Its interface does not currently support some English, so you can guide yourself through some key parts, tabs and functions. However, the user's posts and content are almost all in Chinese. Although we recommend using China people to accurately extract content, you can rely on Google Chrome Translate to a certain extent. In any case, here are some explorations of some ways to use Weibo to understand the key content topics you are concerned about.
Weibo Enterprise
Weibo also provides various upgraded paid services, so that you can use more features. The cream of crops appears in the form of a Weibo enterprise. This is a customized branding platform that allows official accounts to customize their own Weibo pages relatively freely, and allows the incorporation of interactive elements such as photo albums, through Youku videos, customized widgets, affiliate links, and user polls.
In addition, Weibo Enterprise Edition has its own analysis and task management system that allows you to identify detailed information about precise user behavior through shared content, plan content strategies, obtain further social data, and identify industry influencers. When conducting content marketing on Chinese social media, identifying and using influencers or "key opinion leaders" that are widely known in China is critical to improving brand reputation, expanding influence, and expanding audiences.
For celebrities, many industries in China have many KOLs that pay attention to Weibo. Although the degree of monetization is high, the importance is that users have a high degree of trust in these respected individuals.
Weibo companies do need to violate some bureaucratic obstacles to obtain it, but to obtain a copy of the company registration certificate document, the company confirms the authorization of the third party to manage the account and the cost of hundreds of dollars, depending on the company's location. To understand what it can do for you.
What Kind of Content Works?
This section may be worth your own guidance, because of course we have to deal with a country with very different cultural differences, and the types of content that we work naturally will also be different. The familiar slogans of humor, awe, originality, debate, and shareability still prevail, although the following points should be considered before considering content marketing for China, which should complement each other in the content research process outlined above.
An important example is the importance of the family and the Confucian concept of filial piety. This is often reiterated on Mother's Day and Father's Day. Its importance is the hundreds of millions of "thank you parents" information shared on Weibo.
Understanding Chinese Humour
People have deeply misunderstood the lack of irony and irony in China society. Weibo will win the reputation of a uniquely harsh sarcasm in political scandals or well-known "China issues".
To evade censorship, a common method is to use word games and homophones to make jokes or avoid certain prohibited words. Homophony also plays a vital role in advertising and brand promotion in China. A good example is the Chinese word for Coca-Cola, pronounced "ker cole ker ler", whose Chinese character roughly means "delicious" pleasure".
The essence of China Internet humor, and the reason why all the wonderful creative words and characters are hidden in the Chinese dictionary with the help of social media, ChinaSmack has written a detailed vocabulary.
Censorship
We have to discuss it at some point because, unfortunately, it does cast a considerable shadow on the openness of the China Internet. Although many users are used to forging the content that often triggers people's debates about the world, daily SEO and marketing activities should not be affected by it, but we must not miss any opportunities. To understand the types and topics of the vocabulary, you should avoid reading outside the three Ts (Tiananmen, Tibet and Taiwan), please read this Wikipedia article. The international news publication "Foreign Policy" also recently published a practical flowchart that provides an in-depth understanding of some of the logic behind the content being reviewed in China.
When working inside Baidu, whether it is used for outreach or link building, you will rarely encounter the censored site in the index, although for some reason, if you want to check the site or your own site again To block, please run the domain through the "China Blockade" tool.
Sample of Contents
Here are a few examples of content marketing campaigns that we've pulled from the Chinese content sphere that recently did well, with thoughts as to why.
a) Sohu News' "Nowhere to Breathe" (无处呼吸) pollution infographic
What:
Displays China's cities with the most severe air pollution
Breaks down key causes, health statistics and how to stay healthy
Why:
Addresses a major societal concern in modern day China that affects everyone
Offers practical, digestible tips on what to do and buy
b) Swissotel's "Best Superfoods for Travellers" (最适合旅行者的超级食材)

What:
Runs through a series of health superfoods such as quinoa, ginger and mint, offering insights into their properties in tackling jet lag, sunburn, travel sickness and other common travel-related ailments
Offers quotes from industry experts on the properties the foods possess that keep you healthy
Why:
Healthy food, wellbeing and food safety in general is a key facet of traditional and modern day China
Some of the foods, such as ginger and cantaloupe are indigenous to China and have long played pivotal parts in Chinese cuisine

The increase of wealth in China sees more ordinary people travelling, with the infographic appealing to the large travel publication industry and demographic.
c) Baidu's "Qianxi" (迁徙) Map
What:
Interactive map using Baidu Maps mobile tracking data to visualise the movement of citizens across China as they travel home during the busy Chinese New Year period.
Users able to toggle between flights, train journeys, find out the most frequent journeys from one place to another and more
Why:
Interactivity. Something which, like in the West, has great appeal
Again, an issue that effects everyone and one that taps into many social considerations in China such as national holidays, tradition, family, overpopulation, migrant workers, and infrastructure.
Baidu Webmaster Tools
Baidu has its own incarnation of some of the major SEO and content tools we use on Google every day, it is not surprising to have your own webmaster tools. Fortunately, although the interface is in Chinese, it uses a structure similar to Google WMT in terms of layout and monitorable information. Naturally, it is a vital part of Baidu 's SEO world for similar reasons as Google WMT. In terms of initial configuration and quick wins, it is a priceless move to ensure that your website is indexed by Baidu's SERP. This fact we have seen on many Western websites with Western characteristics, but China pages have been ignored. .
To access it, head to http://zhanzhang.baidu.com and sign in with your Baidu account. After which, you'll get a confirmation email to activate the account. Once you've signed in you'll be taken to the main interface. Here's a little look at what each section is:

How to Set Up a Site on Baidu Webmaster Tools
Now, you really want to go to town and provide a complete in-depth guide and notes for each function. This is some key basic knowledge, which will bring you some good quick gains and ensure that you continue to move forward. Baidu success The right path. Currently some in-depth guides can be found here.
First thing's first however, here's how we get a site set up on Baidu Webmaster Tools:
Click on the "Add site" button as depicted in the previous screenshot.
You'll then be taken to a bar where you can enter a URL and submit accordingly, as shown below:
Once you've clicked on the "Add site" button once more you'll then be taken to a verification screen where you'll be prompted to insert the Baidu WMT tracking code into your site's code either by file upload, HTML tag or CNAME. We recommend copying the HTML code as this is the most simply paste it between and section of your site's homepage.
Once you've done that, hit the blue "verification complete" button at the bottom and you're done!
Baidu Webmaster Tools Basics: Crawling and Indexing
In the third left tab of the main interface of Baidu WMT, you can submit links, invalid links, check the website's robots.txt file and access data about the crawl speed of a single URL. The screenshot below shows pointers to these functions, although after verifying the website using Baidu WMT, you may want to go to the index tab to see the effect in the near future:
As you can see, in this particular domain, because the site has been correctly configured using Baidu Webmaster Tools, the index of Baidu has skyrocketed, ultimately providing a path of visibility for Baidu that we follow.
Baidu Webmaster Tools Basics: Site Optimisation
On the fifth tab down you can get to grips with how your site is doing in Baidu in what, much like what is featured in Google WMT, is a scaled down version of Analytics. Here's a breakdown of some of the key functions where you can learn about Baidu traffic, link data, site-related keyword click through rate and more.

As shown on the right, you can view the appearance of the website in Baidu SERP and the click-through rate over a period of time, compare it with the previous period of time, and view most of the keyword traffic that provides you keywords. Another useful tool worth mentioning here is the "Page Optimization Suggestions" tab, which enables Baidu to diagnose a single URL and provide some SEO suggestions accordingly. It is also worth checking the "Site safety test" and "Vulnerability detection" tools to check whether your site is free of security issues and malware, because unfortunately, these tools do plague the China Internet field. To master the most clever tips and tricks about Baidu Webmaster Tools, please visit its own learning center.
Mobile
Just like any modern SEO is used to optimizing for Google, mobile plays a big role in the entire China digital marketing market. In China, mobile technology has occupied a certain position, with about 500 million monthly active users. Mobile business accounts for more than one-third of the total traffic and e-commerce sales of many websites. With the rise of WhatsApp WeChat, the rise of mobile games, and the overall concept of establishing and maintaining connections with peers, colleagues, and the digital space, it is of great significance to China users.
As such, it's vital that your site is Baidu-mobile friendly. Baidu have released a full mobile optimisation guide in mandarin here, though here are some key pointers to take in consideration:

Baidu Site App
Baidu Webmaster Tools offers a wonderful feature which, if you don't have a mobile site, allows you to create an app-like version of your site based on your desktop site. Site App, which is also accessible via the "Mobile section" of Baidu WMT, allows you to customise your site through a series of relatively self-explanatory steps, such as the design phase pictured below:
For those of you with an existing mobile site, assuming this is nicely put together and is well optimised, the key point lies in making Baidu recognise it as a mobile site and crawl it accordingly. This is easily achieved by using the correct meta tags. The mobile user agent for Baidu is the same as desktop (Baiduspider), and adding the below meta tag into your desktop pages will ensure they're crawled for mobile:

Final Thoughts
In addition to providing you with an overview of some key SEO, social media, content, and cultural factors, I hope this guide can serve as a useful and feasible starting point to help you correctly formulate a digital strategy in China.
As with any local SEO or comprehensive digital strategy, there are many aspects to consider. Although the situation may seem very different at first glance, it brings you objective insights into the right elements that constitute high-quality SEO-ready, the desire for new challenges.
Although we are accustomed to adapting to the constantly changing and changing digital world, remember that for China, a key factor is that this concept has been accepted to some extent. The China market may sometimes look the opposite, and may even change somewhat, although being able to maintain its various development momentum will undoubtedly put you in a good position to take advantage of real opportunities.

source from : https://builtvisible.com/baidu-seo-guide/