Understanding about telemarketing marketing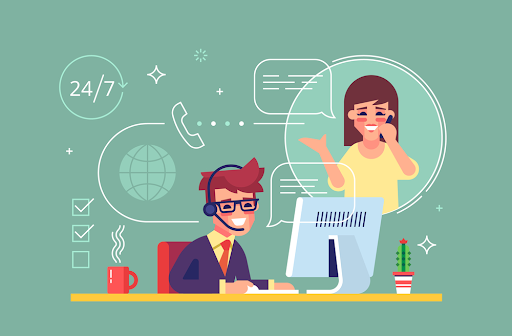 Telemarketing Marketing

Telemarketing is a marketing strategy that involves establishing contact with customers over the phone or recently through web-based video conferencing.
Telemarketing is one of the most divisive strategies in modern marketing because it is well known that many organizations use irritating or unethical practices in telemarketing. One of the most negative impressions of telemarketing is "robocalls", which involves the use of pre-recorded messages delivered through automatic dialling machines that can reach thousands of people every day. Because of these and other unpopular methods, many countries and regions in the world have enacted many government regulations on telephone sales.
Telemarketing can help a wide variety of organizations achieve improved results in different ways. Though the most obvious form of telemarketing involves company calls to individuals at home to pitch them products, telemarketing is also a significant strategy in business-to-business sales, event promotion, political campaigning, and lead generation for more sophisticated sales procedures.
The telemarketing company contacted the company that needed to provide the service. The marketers did not try to sell by phone, only collected contact information and determined the potential customers 'interest in the service, thereby bringing strong potential customers to the senior sales team.
Companies wishing to promote events that attract a specific group of people can also use telemarketing to attract potential participants. For example, a company that organizes continuing education meetings for dentists can use telemarketing to contact a large number of dental clinics to raise awareness of upcoming meetings and encourage dentists to participate.
Political campaigns widely use telemarketing to raise funds and persuade people to vote for campaign candidates or careers. Like presidential elections, large campaigns often use automated systems to attract as many people as possible. Local election campaigns for positions such as mayor or congressional representatives, or for local voting methods, usually use live telephone representatives. Similar methods are used for universities and non-profit organizations that want to raise funds and increase participation.
Any form of telemarketing can also use inbound methods, which use other types of advertising and networks to encourage customers to make their first contact to search for more information or make a purchase.
Any organization interested in using telemarketing must first have a deep understanding of the products they are promoting. This not only means providing the marketing team with a lot of information about product features and specifications, but also means conducting research on who will be interested in the product.
Most telemarketing is aimed at specific groups of people. Organizations using telemarketing should conduct market research to understand their target population, such as the buying habits of the population and the types of products they value most.
For example, if a cleaning service provider wants to use a telemarketing strategy, it can read market data and conduct surveys to find out the types of customers who need professional cleaning services most and their needs for cleaning services.
After correctly grasping the marketing team and completing market research, the company's next step is to set clear goals for what telemarketing activities should achieve. This activity can be about completing sales, generating new leads, or simply collecting market data that can be used in other sales and marketing activities. For cleaning services, they may want to use telemarketing to attract potential customers among homeowners with an annual income of more than $ 100,000.
Once the organization keeps in mind its campaign goals, it can create actual materials used during telemarketing calls. Many organizations write scripts so that phone colleagues can remember and recite during calls. Others simply set goals for their phone assistants and allow them to engage in more natural conversations with customers to achieve these goals. If the cleaning company in our example does not want to use scripts, you can set a goal for phone employees to collect phone information, such as interest in services and the best time for cleaning staff to visit customers 'houses.
The final stage of the telemarketing activity depends on the goal of the activity. If it is a direct sales event, the final stage is to end the sale. This may happen on a phone call, or it may be after several calls back within a certain time period. The campaign aimed at generating sales leads ends by delivering the sales leads to the sales team. Regardless of the purpose of the event, the marketing team should assess how well the event has reached its goal and use the collected data and real-time call records to determine areas where the event or phone contact can be improved.
source from : https://www.marketing-schools.org/types-of-marketing/telemarketing.html