How to use Google AdWords in your business?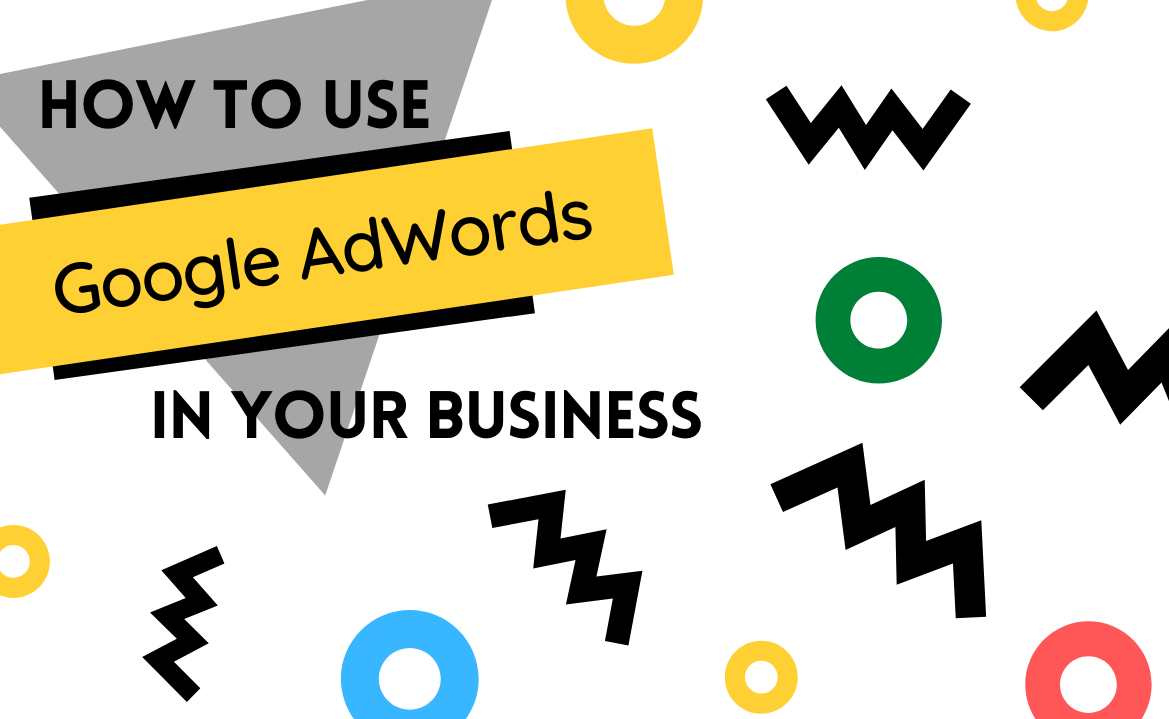 Running an online business is no joke, especially when you have to compete with giants like Amazon or your rich competitors who have an endless marketing budget fueling their advertising spendings. The race to reach the first page of Google search results is highly competitive. It may easily take months or even a year to reach the first page, even with excellent SEO., 
This is where paid ads (PPC) come in. Google AdWords is Google's advertising service that allows businesses to display their ads on Google's search result pages. The ads usually appear at the top or bottom of a Google SERPs (search engine result pages). Using Google AdWords is a common and effective marketing strategy among businesses looking to get their first online customers. Today we'll dive into some of the basics on how to use Google AdWords for your business. 

Plan and achieve marketing goals
Be diligent and be different. Take advantage of different ad platforms and features to customize your ads according to your different business goals, like adding a clickable "Add to Cart" or "Contact us" button to your ads for easier transaction and connect easily with customers, or using video ads to showcase your brand. Here are some common marketing goals that you can set:
Unique functions for easier convenience in your website/store
Customer's view or visit to your website
Customers to call your business for enquiries or purchase
Customers to install your application, and so on
2. Set target for your website with keywords
You select keywords to help target your ads to people when they are searching for related terms with Google Search. Study and make proper plan to display your ads at certain times of day, and specify a location and language according to different regions.
Google ads
3. Get specific about your target audience
You can get even more specific by choosing the age of the people you want to reach, the types of sites they visit, and their areas of interest when you advertise on websites and mobile apps that show Google ads.

4. Determine your budget
Decide how much you want to spend, and pay only when someone interacts with your ad, like clicking your image ad or watching your video ad. Determine your expenditure to spend on the bids that have more customers' interest.

5. Evaluate your ad's performance
One of the biggest advantages of using AdWords is it's tracking capabilities Track your ads response and effectiveness frequently. Set a schedule to check them periodically to ensure the ads are running smoothly and reached targeted audience. You can do this by setting up Google Analytics goal on your website and then follow some necessary steps to implement Google AdWords conversion tracking such as WordPress, or you can even sign up for third party call reporting software to track phone conversions on your ads if your business relies on phone calls extensively.
Calls tracking software supporting Google Ads tool
6. Advertise across multiple channels and platforms
Ensure your ads to reach customers on multiple platforms. Stay connected wherever your customers are, neither computer, mobiles, tablets, nor applications.
Best practices:

1. Utilizing PPC planning template.
It is highly unlikely that someone visiting your website for the first time will make a purchase. Online sales are more dependent on making and nurturing a relationship of trust with your consumer. For this reason, there can be a number of objectives for a business to use AdWords. Such as:
Generating sales
Registrations
Email sign-ups or subscriptions
Lead Generation
Enhancing brand awareness
Keep your pay per click (PPC) projects organized with PPC planning template. With Google's PPC planning template, you can track and view how your ads will appear online, see your character counts, and manage your all your campaigns efficiently in one place.
Google Ads Analytics

2. Avoid wide or common keywords
Keywords settings are crucial, which is why testing and tweaking should be a part of your strategy. If your keywords are too wide or common, Google might place your ad in front of the wrong audience which will result in fewer clicks and higher ad spending.
Always review what's working effectively (i.e. which keywords are generating clicks) and fine-tune everything to matchmake your ads with your target audience. It is like that you won't get the mix right from start, but keep adding, removing, and tweaking keywords until you get desired results.

3. Do not run unrelated ads.
Plan your headline and ad copy to match keywords you're bidding or aiming for, and ensure smooth and intriguing experience for your audiences. It will be best if your ads can offer the solutions for your customers when they landed in your website. If your ads don't match the searcher's intent, you won't get enough clicks to justify your ad spendings.
It's a recipe that will produce the results you're looking for, and it may just be a few tweaks away. You can create multiple ads per campaign, therefore use the feature to experiment which ads work best. Each campaign will consist of several ad groups. Each ad group will consist of similar keywords, and the landing pages will have a similar theme. For example, for an electronic appliance store, an ad group may be dedicated to televisions while another dedicated to coffee machines.

4. Improve your Quality Score (QS)
Google determines how your ad should rank by Quality Score (QS). The higher your rank, the better your ads placements. If your quality score is low, you'll have fewer responses and effectiveness on your ad and fewer chances for conversion.
The quality score not only helps determine the positioning of your ad, it also affects the bidding process and what you pay per click. To determine the position of your ad, Google will multiple the bid amount with your quality score. For example, for a certain keyword, if your quality score is 0.7, and you make a $1 bid, your ad will be placed below your competitor whose quality score is 0.4 and bid is $2.
Therefore, survey, plan, tweak, and run the necessary steps to improve your quality score.
Google Quality Score
5. Enhance landing page
Create welcoming and interesting landing page. A landing page is a webpage which allow the users to "land" after clicking your ads. It is a standalone page, separate from your main website, designed to focus on a specific objective. A great landing page is crucial to the success of your AdWords campaign. A well designed and optimized landing page will help convert visitors into leads, or even customers.
What does your audiences see or get after clicking your ad? You may also need to consider post-experiences for your audiences after clicking the ads. Is your landing page optimized for conversions, meaning does it use the same keywords? Does the page provide solutions to your audiences' woe or answer their question? They should experience a seamless transition from ads or landing page to finally the conversion.

Summary:
Google AdWords is an extremely powerful tool when it comes to acquiring new customers for small businesses. However, if not used smartly, the platform can cost you real advertising money, without bringing in a respectable ROI.

Apart from using the intelligence you have gained through this blog post, the key to success lies in constantly testing your ads and optimizing them for better performance.