[Marketing] – A Complete Guide to Xiaohongshu [ …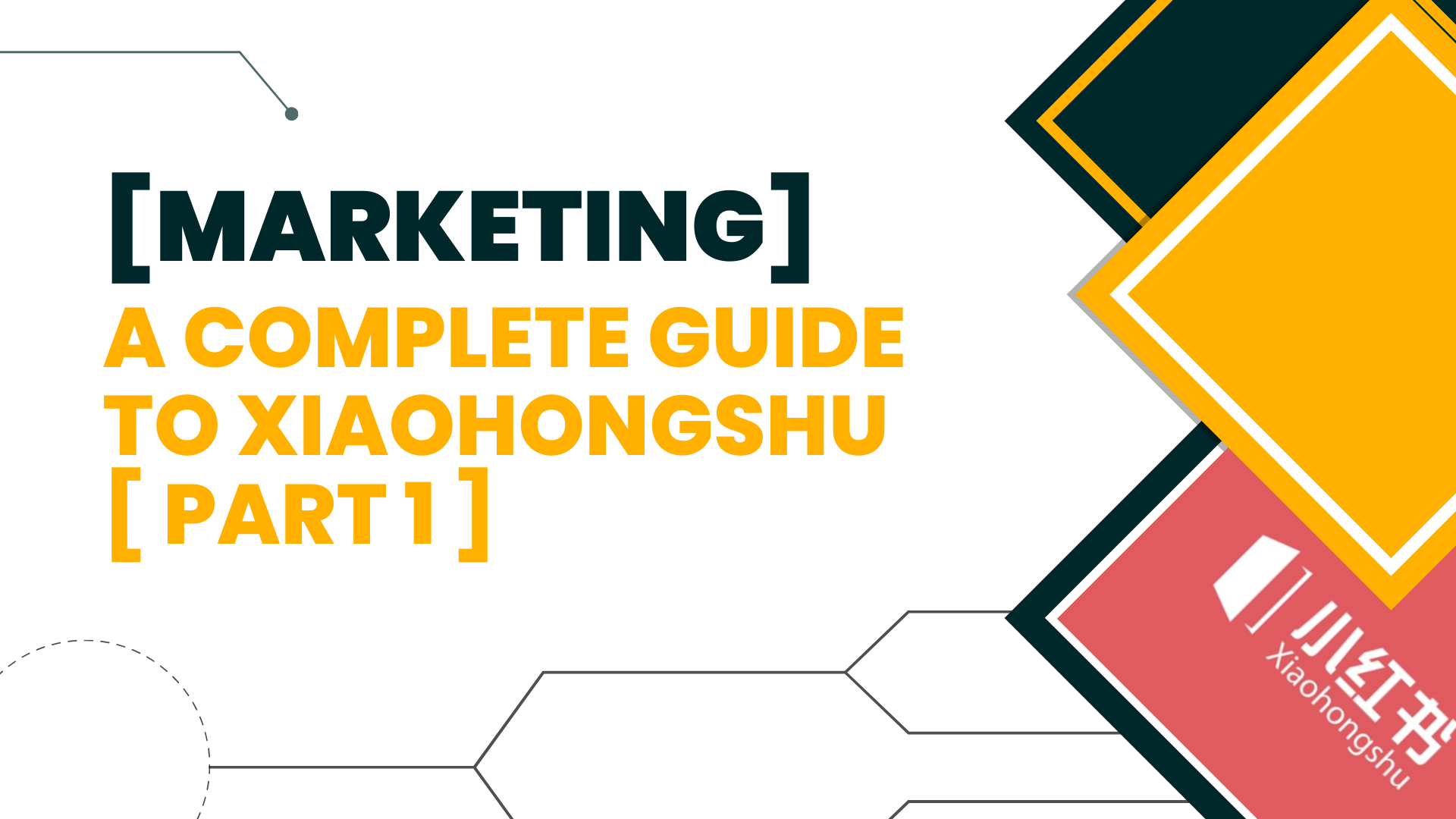 Xiaohongshu 小红书, is the Chinese equivalent of Instagram. It's the best platform to read about product reviews, share outfits of the day, learn about fashion tips, and discover high-quality brands. Since Xiaohongshu reviews could directly impact sales, it's one of the most important social media channels for brand marketing.
Xiaohongshu Overview
Xiaohongshu mainly targets a specific user group: young, female shoppers living in top-tier cities.
It has 100 million monthly active users (MAUs). It's not the largest Chinese App: WeChat has 1.2 billion MAUs. 90% of the users are female, and 46% of the users are under 24 years old. In general Xiaohongshu users are based in tier 1 and tier 2 cities, with strong purchasing power. Xiaohongshu content has a strong focus on premium position brands, and content containing popular overseas brands usually can get stronger engagements.
Xiaohongshu's design is very similar to Instagram: 3 to 6 pictures, with text descriptions usually between 20 to 200 characters. The content style on Xiaohongshu is usually persona, often with lots of emojis. The distribution of content is algorithm-driven. Users can engage with content via like, bookmark, share, private message, and comment.
Xiaohongshu's brand marketing impact
Xiaohongshu plays an important role in the consumer purchasing process.
Awareness: Xiaohongshu is a great channel to discover new brands.
Interest & Desire: Xiaohongshu will continue to push relevant content based on users' browsing habits. It's a good channel to create multiple consumer touchpoints. Before users make a purchase, some users will open Xiaohongshu to read product reviews.
Action: When making a purchase, usually users will go to e-commerce platforms such as Taobao, Tmall, JD.com, and Pinduoduo. Although Xiaohongshu has a native store system, the majority of brands choose to open stores on marketplaces where they could get more traffic.
Loyalty: After converting a user into a customer, WeChat Official Account and WeChat groups are the best channels to create a closer relationship with customers. And when you have a loyal customer who would like to share product reviews and advocate for your brand, they could post comments on Xiaohongshu.
Even though purchases usually don't happen on Xiaohongshu, it could have a strong impact on your sales.
Xiaohongshu marketing limitations
Compared to WeChat and Douyin, Xiaohongshu is a much smaller social media channel. The user demographic is also very skewed toward female and top-tier city users.
The top industries that promote on Xiaohongshu are skincare, cosmetics, and fashion. Below is the amount of promotional posted on the platform in a month, it's a good indicator to judge if Xiaohongshu is the right marketing channel for your brand.
Another Xiaohongshu limitation is that it is almost impossible to track sales conversion data. Xiaohongshu blocks any 3rd party links, and any mention of other Apps (such as WeChat, Tmall) is banned. Brands will need to think of creative ways to direct traffic to the right sales channel.
How to Create Xiaohongshu Content
Xiaohongshu is a great channel for medium to long-term marketing plans. Content has a longer lifespan compared to WeChat.
Many Xiaohongshu post still gets traffic after 1 month. The amount of exposure a post gets is determined by algorithm, which has to do with keywords and the post engagement score.
Comparatively, WeChat's content lifespan is shorter: usually under 7 days. Content is only pushed to WeChat official account followers, it's hard to get organic traffic.
5 ways to increase content performance on Xiaohongshu
Choose the right cover picture
Cover picture will strongly impact the click rate of your Xiaohongshu content.
A clear product picture usually works better compared to a blurry product picture. A picture that looks like it was taken by a real customer can also attract more clicks.
Localized content usually performs better on Xiaohongshu. It's a community, thus people prefer genuine content to professional commercial content, such as a professional-looking caucasian model shoot.
A good method to create localized content is by gifting products (instead of paying) to influencers and let them post content. In general, we find a lifestyle photo will often perform better than a professional model shoot.
Sometimes it's a bit random, don't worry, keep testing
You can post an unlimited amount of content in a day, so brands can test out different types of content. In general, a brand account would post 1 or 2 posts per day.
Below are 3 pieces of very similar content, all about matching tips for shoes. We optimized the keyword in the 2nd post, including adding the word "business casual". The 2nd post performed 20 times better than the first one. We also took a similar approach for another account, and the post went viral.
It's hard to tell what exactly makes a viral post on Xiaohongshu, but brands should also keep testing out different content styles. Copying the best-performing content in your industry is not a bad start.
Tip: content sometimes becomes viral due to promotional events. It's much likely to create viral content when the brand is simultaneously running an influencer campaign.
It's like a search engine, make sure to optimize the keyword, and avoid censored keywords
Xiaohongshu content is algorithm-driven, the performance is strongly connected to search volume and post engagement. Thus optimizing the keywords in your post title is a shortcut to success.
First, do research on the best-performing content in your industry. Below is a research we did before working on a French shoe brand. We use keywords like "French style", "shoes for men", and "leather shoes". You can record the top-performing post titles in the last 3 months.
These titles give the best examples of types of content that work best in your industry. You can reuse some of the keywords, and try to create similar content. Examples of good Xiaohongshu titles are:
How can short people choose outfit to look skinny and elegant?
8 beige colors for French sandals recommendation this summer
Just like a search engine, Xiaohongshu's trendy keywords change all the time, impacted by the number of search queries and the popularity of top-performing posts.
Keyword ranking = Number of search queries X Engagement of top posts containing the keyword
You can use 3rd party keyword monitoring tool to find the top ranking keyword in your industry, and use these keywords in your Xiaohongshu content. The tool we use is called Qiangua. It's a paid service costing around 500USD per month. For example, the top trendy keywords in the fashion of the day are: OOTD, work outfit, whiten skin, skinny outfit.
Copywriters also need to avoid censored words and forbidden words. These words will impact the traffic.
Words could be sensitive due to many reasons. For example, the Chinese advertising law forbade the use of "best", "No. 1", "most" to avoid misleading content. Any political words could cause your content and even the account to be blocked. Any indication of trying to redirect traffic to other platforms, such as WeChat or Taobao is sensitive enough to block the spreading of your traffic.
Here is a free tool to check which are the sensitive or forbidden words in your content: http://ci.lingke.pro/
Content should be long or short?
Some of the influencers' posts only have a couple of emojis and are still able to reach over 15k engagement. It might work for a personal account, but brand content usually benefits from longer content.
For example, 500-character content is more likely to pick up on trendy keywords, thus benefits from the search traffic. Best performing brand on Xiaohongshu, such as Perfect Diary, often has long content combining with lots of emojis to increase readability.
Lucky draw could bring traffic fast
Xiaohongshu has an official system for brands to launch lucky draws. Users could participate by following, bookmark, and like the content in order to win a gift. It's a very good way to quickly push a new account to a larger audience.
The first participating users are usually low-quality users who are only in for the gift. But as more users engage with the lucky draw post, it could easily go viral and eventually reach your target consumers.
For Vitaly, a Canadian jewelry brand, a lucky draw was able to bring over 600 new followers. And since the lucky draw prize is a 500 RMB gift card for its cross-border WeChat Mini Program, the brand also draws attention to another sales channel.
DeMellier is a niche bag brand that just entered the Chinese market. The lucky draw attracted over 2,000 new followers. For a new account, this is quite significant. Over 500 users who were attracted by the luck draw asked how to buy the product.Since WeChat and Tmall are sensitive words on Red, we used private messages to share the sales channel with the users. The prize was a newly launched bag: a free product is usually more attractive compared to a gift card.