[Marketing] – A Complete Guide to Xiaohongshu [ …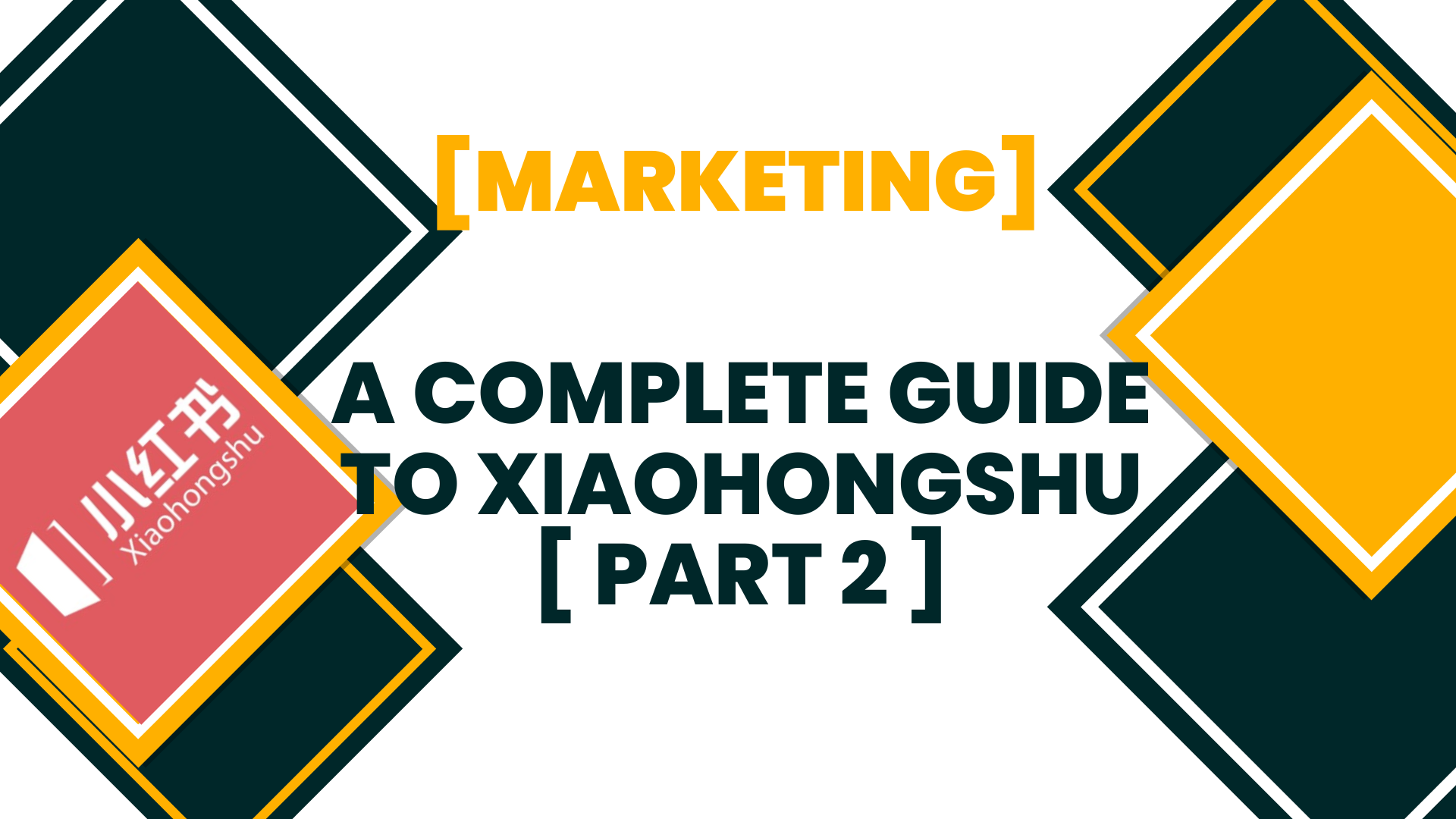 Xiaohongshu influencer strategy
A typical Xiaohongshu influencer spending schedule looks like this:
Display ads: used to promote the most popular influencer post, expand the reach. 10-15% budget allocation.
Gifting/seeding: lots of micro-influencers accept product seeding, it's a very effective way to work with a large number of influencers with a small budget. 20-30% budget allocation targeting tier 4 influencers with average post view below 10k. Agency and MCN companies provide gifting and seeding services, price ranges between 50 to 150 USD per micro-influencer depending on quality and size.
Influencer campaign: larger influencer and more promotional content will require payment. A pyramid style is the most typical model, often working with top tier influencers (10k USD per influencer), then more influencers in tier 2 and tier 3. with 50%-60% budget allocation.
This allocation structure enables brands to work with the most amount of influencers during campaigns. It's common to work with 50-200 influencers during a couple of weeks for a campaign. Some of the most popular content is created with micro-influencers, thus playing numbers games increase the chance of producing the best content.
Brands could targe a few product/brand-specific keywords during the promotional campaign, thus create a trendy keyword to further attracts traffic.
How to find Xiaohongshu influencer?
Pugongying ( Xiaohongshu provides an official Key Opinion Leader (KOL) platform called Pugongying. )
Pro:
It's actuatly displays the influncer's cost
You can use the platform to find influencers by industry, tags, follower demographic, and price
It's the official channel to place an order with KOL
Cons:
Pugongying charges 10% service fee.
Xiaohongshu encourages all KOL collaboration to go through Pugongying, otherwise the post could risk being blocked or limit in traffic distribution. Although brands often take the risk by working with influencers directly to save the 10% platform fee. If the content looks native and personal, it could often fly under the radar. Around 90% of campaign in cosmetics industry goes through Pugongying, and only around 50% of campaign in fashion industry goes through Pugoingying since the content could look more native.
Some influencers and celebrities are not listed on Pugongying if they do not have an official agreement with Xiaohongshu.
Limited level of search query compared to Qiangua
Qiangua ( Qiangua is a 3rd party social monitoring platform for Xiaohongshu. )
Pro:
More search options. For example, it could filter influencers by more specific tags
More influencers are listed on Qiangua
Easy to tell amount of active followers, judging by the engagement rate of the content
Able to give a reasonable estimate cost of an influencer. This could be used as the benchmark against the real price.
Con:
It cannot display the actuarte price of an influencer.
Some of the features requires a paid account, cost start from 250USD per month
Influencer seeding process
Seeding means gifting products to influencers in exchange for free posting. It's an important Xiaohongshu marketing method. Here is why brands should do product seeding on Xiaohongshu:
It is the most cost-effective way to work with influencers and celebrities
It's a good way to build a strong relationship with influencers, suggested brands gift high-quality influencers during every new product launch
Seeding is a good way to measure the impact of an influencer before official collaboration
Seeding could increase consumer touchpoint, especially if an influencer is willing to share your brand multiple times
Influencer seeding is a market survey to define your hero product. The most popular picked product by influencers could be the hero product of the season
Does not limit to the size of the influencer
Market entry seeding survey
During the first month of brand/product launch, seed high-quality and medium sizeof  KOL. The goal is to ask the KOL to choose their favorite products, thus giving feedback to the brand which is the most potent product in their Lookbook.
Monthly seeding to product content and branding
Vitaly is creating great localized content with musicians and rock bands via product seeding on Xiaohongshu.
Hunter Boots gifts out at least 4k USD worth of products per month, and in exchange KOLs is able to create over 20k USD worth of marketing posts. A sweet deal to create amazing content while minimizing the marketing cost. Especially the product cost is usually a small percentage of the retail price.
Micro-influencer seeding
For skincare brands, cosmetics, health supplements, F&B, or electronics, focus on the micro-influencers, usually with around 1000 followers. It's a lot more difficult to get free product seeding with brands in these industries because if it's not a product that could fit in with the KOL's outfit, it will appear a lot more promotional to post this content. Instead, brands can pay a small amount (usually between $30 to $100) to individuals on Xiaohongshu in exchange for guaranteed posting. The goal is to focus on the quality of photos and videos. Since if the content quality is high, it's still possible for a post to go viral even if it's a small account.
Celebrities seeding
Working with showrooms and stylists is also a great way to work with celebrities. Celebrities often borrow products to style in a photo shoot or going on a TV shoot. Usually, the stylist or showrooms will borrow a lot of products from brands. If you are lucky, brands could get free exposure.
Below are celebrities that wear products seeded by WalktheChat.
These celebrities usually charge between 80k USD to 140k USD for posting just one promotional content. Although they will not post-seeding brands, the fans will usually post on Weibo. In this case, it's crucial for the brand to use its own official account to engage with the fans.
Note all the collaboration photos and videos are Copywrite protected. The brand is able to use these photos to post on social media channels. However, these photos could not be used in the e-commerce store, or as display ads material.
A smart way to use these copyright-protected photos is to post under product review using a personal or KOL account. This way brand is not directly using these photos, but the content gets to be distributed widely.
Sometimes celebrity seeding could lead to an even bigger impact. Jewelry, shoes, and clothes are easier to be picked for celebrity's stage styling. Bags, cosmetics, and sunglasses are usually a bit harder. Some other categories such as skin care products are almost impossible for seeding.
Xiaohongshu Influencer campaign
Xiaohongshu influencer campaigns often target building brand awareness and creating engagement. It's difficult to track the sales conversion from the Xiaohongshu platform, however, a good campaign can create strong purchase intention, and directly impacting sales.
1. Strong engagement ratio
Participation is an important indicator to measure the activity of KOL accounts. The influencer profile page shows the total number of followers and total engagement. The higher the ratio, the more engaged followers are more likely to respond to promotional content.
Engagement ratio = Engagement amount / Followers
2. Identify the real KOL
Xiaohongshu has quite a lot of fake account and zombie followers.
A real KOL usually receive comments from real users. A real comment usually contains specific product information. The user name and profile picture should also look like a real person.
Another way to check if the influencer has fake followers is by using Qiangua, a 3rd party App. It can provide an estimated % of the active follower of an influencer and % of zombie followers.
Zombie followers are defined as followers who started to follow the influencer in the last 90 days, and who do not have any activity on Xiaohongshu. Usually, just choose accounts with less than 20% of zombie followers.
3. Average post engagement should be over 200
For intermediate and top influencers, it is important to choose influencers with high daily engagement. Favourite influencers with more than 200 post engagements, usually those with strong follower loyalty.
Note that with smaller influencers, it is common to see very uneven engagement performance across content. Smaller influencers are also more likely to agree to work on seeded basis.
4. Strong follower growth in the last 3 months
In the Pugongying backend, you can monitor the follower growth curve. Make sure the influencer you choose is active in the last 3 months. If the influencer is trending, it will boost campaign performance.
5. Follower demographics
Pugongying also shares the follower demographic. You can compare it with the brand's own follower demographic to find a good match.
6. Influencer campaign social monitoring
An effective way to choose influencers is to monitor the competitor's influencer campaign performance. Qiangua enables you to export brand keywords, this way it's easy to sort through the best performing influencer campaigns of your competitor. You can choose only to work with the influencer with the strongest engagement.
This is export file could contain information such as engagement performance, follower amount, influencer location.
This is also suggest brands monitor their own influencer mention. Especially if your brand has a large amount of organic user-generated content. This could help you to identify the most influential customers, and brands could reach out to these fans. Either to gift new season products or to make them the brand ambassador.
Things to do during an influencer campaign
Once you've identified the right influencer, it's important to apply the same checklist that creates great Xiaohongshu content:
Choose the right cover picture
Match the content with the influencer's personal style
Make sure throughout the campaign, target 1 or 2 keywords that's both memorable and specific
Monitor the campaign for any viral content, make sure to use display ads to amplify the best performing posts
Make sure to communicate with the influencer on posting time, use the brand's official account to engage with the influencer as soon as the content is posted to attract traffic to the brand's account
If performance is not as expected, communicate with the influencer to try to get more resources. Usually brand can ask for a repost or some soft-exposure