Social Media Management: Monitoring Your Social Pa …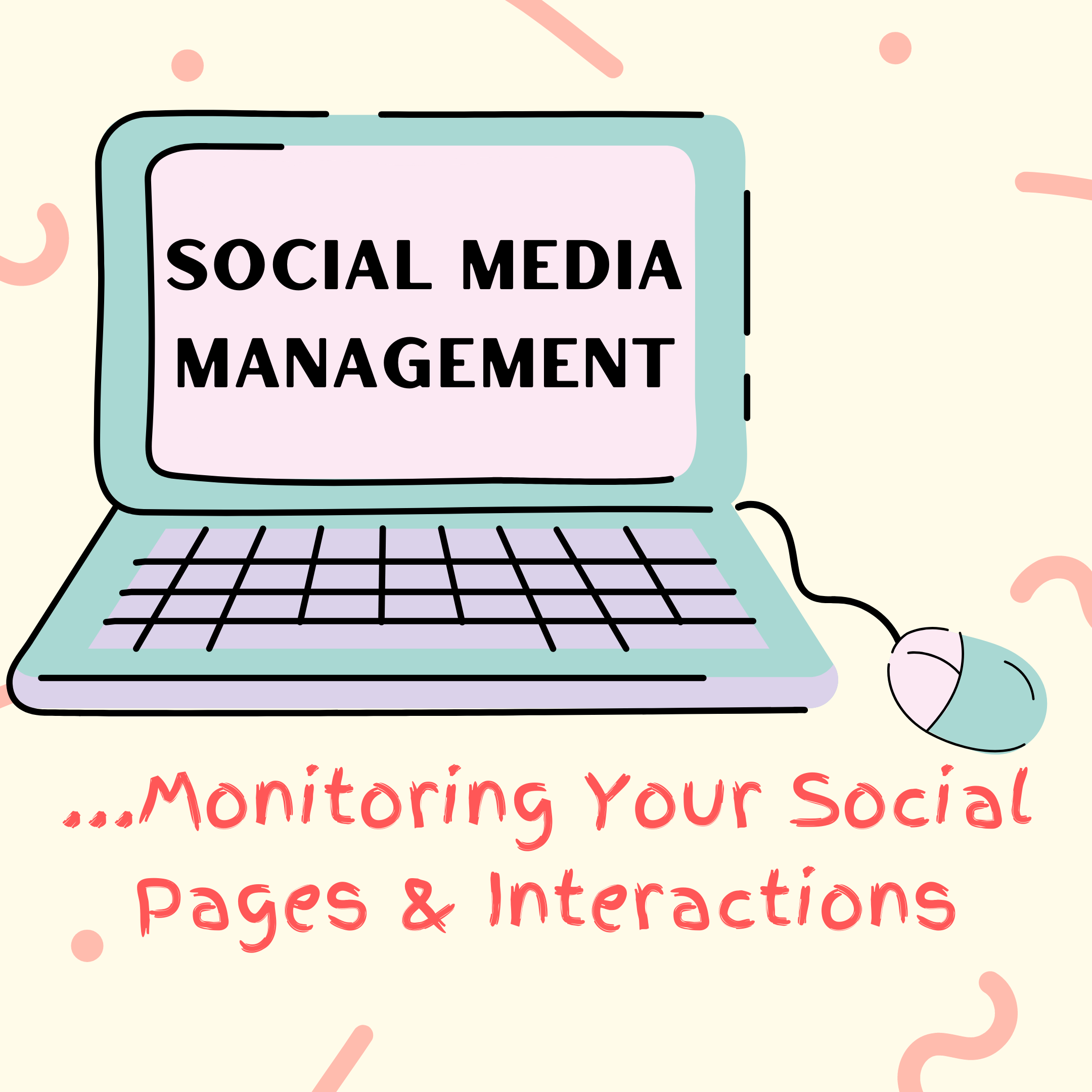 Social media management is a core part of digital marketing. By using social media, brands can interact with their audiences, create and publish relevant content, and reach potential new customers across the world.
With the right tools and knowledge, you can unlock the audiences and huge marketing potential of each social media platform.
What is social media management?
Social media management is the process of creating, publishing, and analyzing organic (free) and paid content on social media profiles to support business goals.
Business goals can include earning sales, increasing audiences, or increasing customer engagement.
Managing social media includes interacting with audiences and influencers on social media platforms such as Facebook, Twitter, Instagram, and LinkedIn. It can also include tracking your social media performance with competitors.
Although some companies were initially slow to incorporate social media in their marketing strategies, the ability to reach a large audience on networks such as Facebook.
Companies now use social media to manage and cultivate relationships with customers by responding to reviews/ comments and informing and entertaining their audience with tailor-made content.
Why is social media management important?
In the United States, there are 295 million people who use social media; this is around three-quarters of the total population.
Companies that effectively use social networks in their marketing plans can gain a growing audience and strong customer engagement. One of the most effective ways to manage social media is to develop a mix of paid and organic marketing campaigns.
Paid social media (think ads) is a great way to present a brand message to audiences. Algorithms deployed by social networks may make it difficult to access new personal data containing unpaid content. Paid advertising can also be used to amplify your organic content, such as videos or blog posts, or promote an offer that give you good conversions on other marketing channels.
Organic social media campaigns may not be as effective as paid social campaigns at attracting new customers, but it's an excellent method for maintaining strong customer relationships and cultivating audiences. When content is published regularly, social networking is particularly effective.
Suggested posting once or twice per day is the best for organic social posting rhythm. If your content is high quality and published regularly, your audience is likely to remain engaged and rely on your content as a source of updates, information, and entertainment.
Content can also help build trust and position your brand as an authority. A busy social media schedule with multiple profiles on multiple platforms introduces complexity. It is important to work efficiently in various social tasks, and accurately measure the ROI of your social media activities to ensure your budget is not going to waste.
Since managing social media for business can be a time-consuming process, many companies choose to use social media tools to automate their tasks.
Social media tools can be an economical and effective way to manage personal data. Tools promote more efficient workflows by automating or reducing time-consuming tasks ( scheduling your content). They can also provide valuable insights that help you execute better campaigns, analyze ROI, track audience engagement, or check on your competitors' social media performance.
What social media management tools are available?
There are a large number of social media management tools available for social media scheduling, tracking, and more. However, you will benefit from a toolkit that handles every part of your workflow.
The Semrush Social Media toolkit includes a full suite of social media tools that can manage your social media presence on Facebook, Twitter, Instagram, Youtube, Pinterest, Google My Business, and LinkedIn.
You can plan, deploy, and measure the performance of your entire social media strategy.The toolkit is designed to manage multiple profiles for multiple businesses with an easy-to-read dashboard.
Tool 1 : Social Media Ads
If you want to market to new audiences and break through the barriers imposed by social media algorithms, then starting with some advertising is a good way. Social Media Ads tool can help you build and launch advertising campaigns for Facebook, Instagram, Messenger, and Facebook Audience Network.
The intuitive interface makes it easy to create a new campaign. Choose your objective (reach, traffic, or conversions), set your budget, schedule, bidding strategy, then choose your placements, and you can start running your campaign.
The Quick UTM option makes it easy to accurately track your activities. Just click a button to generate UTM code with advertising name, source, medium, content and terminology parameters.
Using Performance Report, you can view 46 different metrics for your published advertisement campaigns. Check the strengths and weaknesses of your advertisement to quickly discover optimization opportunities. Scale your good ads or fix those that require some additional adjustments.
Tool 2: Social Media Poster
Social Media Poster benefits content creators and others who manage busy content schedules. Draft and schedule content from this tool or post directly to Facebook (business pages), LinkedIn, Instagram, Google My Business, Pinterest, and Twitter from the tool:
The friendly calendar interface allows you to clearly understand your content schedule and easily create an automatic queue.
You can find out the most effective times to post, or set up RSS feeds to get a stream of inspiration and ideas for your own content.
It is also easy to schedule large quantities of contant. You can bulk upload existing content calendar from a CSV. To save time, you can edit the image directly in the editor or add the UTM code to any hyperlink in the post without switching the interface.
Tool 3 : Social Media Tracker
Social Media Tracker allows you to gain insight into the performance indicator of your competitors so that you can quickly understand where your strengths are and what opportunities for improvement in your social strategy.
Compare your engagement and growth rates with your competitors on Twitter, Facebook, Instagram Business, YouTube, Pinterest, and LinkedIn, and then quickly generate PDF reports to share with clients or managers.
Social Media Tracker also allows you to view hashtags used by your competitor. Use the Twitter Mentioners report to monitor customer interactions and see how often your brand is mentioned compared to competitors.
With this report, you can not only see which brands and topics are hot, but you can also can respond quickly when you need to deal with potentially difficult situations.
Social Media Monitoring

Social media monitoring is the process of listening to what your current and potential customers are saying about your brand and your competitors online.
When you understand your audience, it allows you to create and publish content that is highly aligned with their needs and desires. With this social media toolkit, it has become easier to take an integrated approach to social media.
Manage your profile across multiple platforms, allow your audience to regularly participate in relevant content, and compare the performance of your competitors to ensure you don't fall behind or miss the opportunity to surpass them.
Resource from : https://www.semrush.com/blog/social-media-management/