Quick tips for China Forex Marketing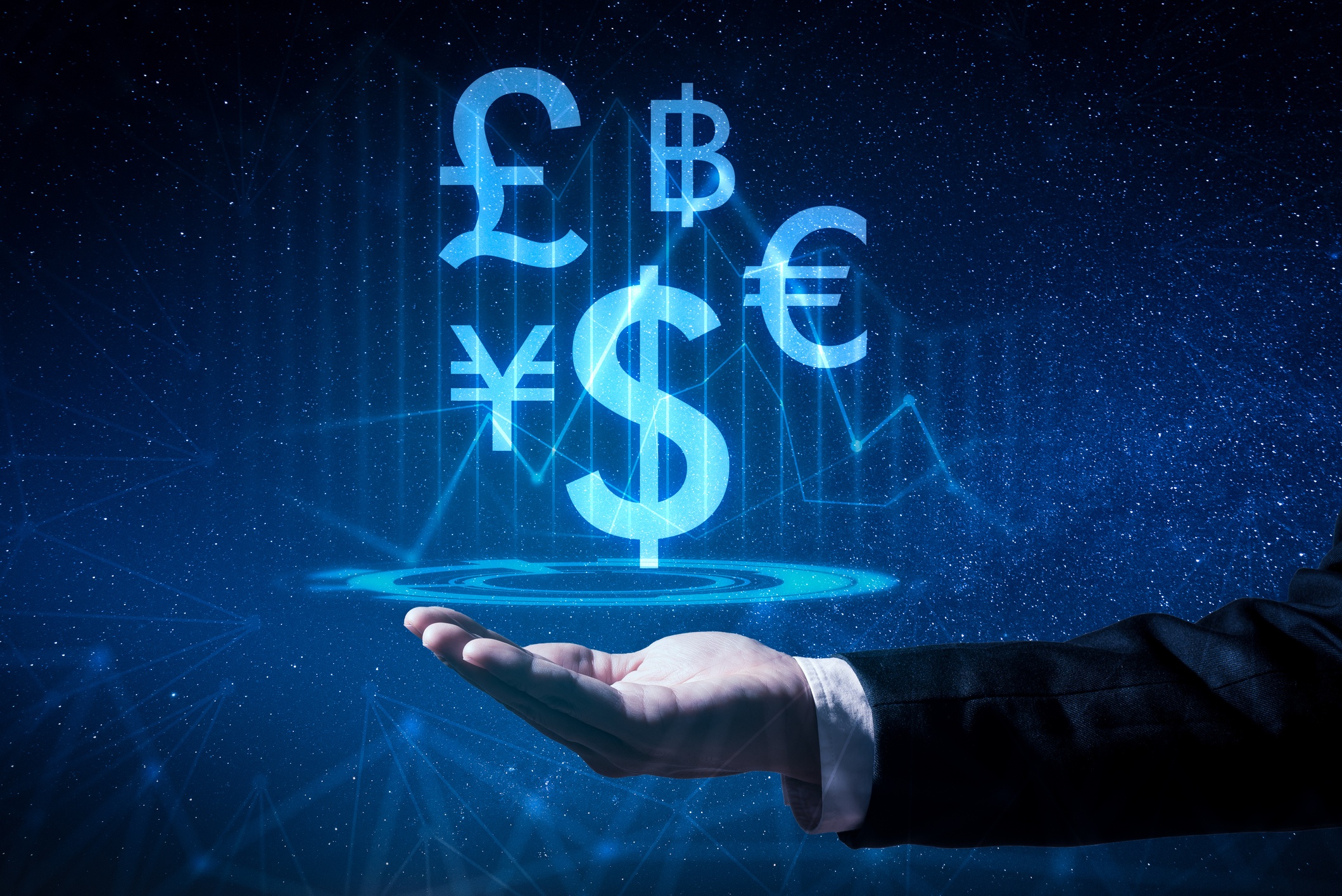 Quick tips for China Forex Marketing
To understand the china forex marketing industry, one initially needs to know that the Chinese government has strict rules for the western companies that are showing interest in leading the forex trading business in China.
Let us first have a glance upon these rules:
The technical system in China is a lot different from the international models and this can further lead to the intricacies that heavily affect the Chinese economic growth.
Experts view the forex trading being delicate marketing that could bring uncertainty in the Chinese economy as of course, Chinese people are involved in this.
You must know that most of the transactions are traded in Yuan instead of dollars. If we see forex marketing in China, it is very competitive.
Now, let us discuss how with the help of marketing, you can get success in this Forex market.
PPC (pay per click):
You can buy keywords depending on your activity like market or industry. So, this is a kind of paid system which enables your product to get appeared at the top of search result pages of the search engines. The advertiser pays when their ad is being clicked by the users.
BAIDU is the popular search engine in China, consisting of having a market share of 70% and also offers the PPC system. If you advertise on BAIDU, your product will get highlighted to the potential visitors who show interest in the forex market. It also accompanies all your SEO efforts (that rank high in the search results).
Moreover, you need to be well-versed with the fact that the Chinese businessmen search the information like any other would do.
Web chat:
This is the most known tactic as it helps potential clients and answers their questions perfectly. This is also one of the flexible methods to build a relationship with the user to reassure them. This makes the service more distinct and it is vital in the services industry. The web chat can increase your sales revenue if it is well-implemented and managed.
Engagement via WeChat:
Another way to engage your users is to build an online community by delivering them accurate content. WeChat is one of the most popular social media platforms in China which builds a community on. Via Wechat official account, you can talk about politics, economics and any business that relates to Forex, where the audience pays attention to.
Have a glance upon an example mentioned below i.e. FXCM, a forex trading company, which gets you the different kinds of content on financial as well as economic sections.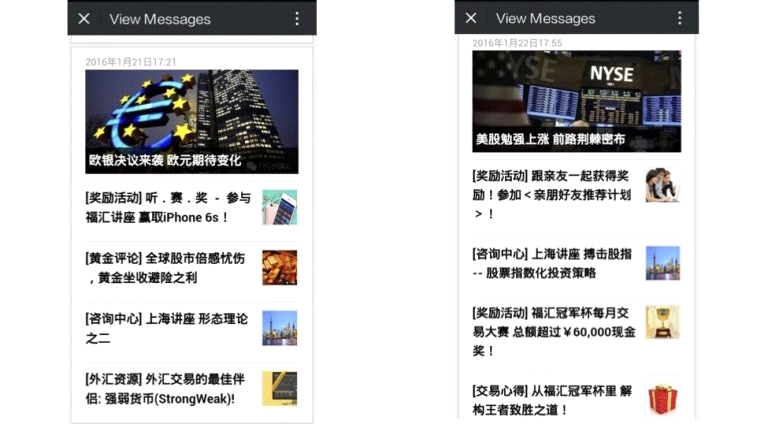 So, we can differentiate between two types of segments that you will concern about later:
· First of all, the customers who are unfamiliar with the Forex trading market. The market seems to be very complex for them and they would feel completely lost due to the complicated figures as well as explanations. There is a big need for them to understand it simply.
· Next, are the investors who are familiar with Forex trading agencies that look for advanced tips and information. The content which you will need to provide would be more niche and technical.
Therefore, WeChat enables you to differentiate between 2 types of users and so, can target them in a better way.
4. Value scheme for a Forex company:
Marketing is getting very competitive and it is the time where you need to straightforwardly provide the statement that what better you do for your customers. This could be anything from the free deposit, withdrawals, special tools for better decisions, more experts, as well as awesome customer services.
You must need to keep in mind that the Chinese customer would love to get better treatment from the business perspective and this will certainly reassure them of their choice.
Maintaining the reputation:
To get more attention and a good amount of leads, you need to position your enterprise as full-fledged experts in the FOREX market. You need to publish relevant articles on the websites as well as blogs. You need to chase for extra visibility as well as references that will put you as an expert in the industry. Other than that, you need to target some of the leading financial websites related to the forex industry.
This is also essential that you have good comments on your company, this can help you in bringing customers to your company. But keep in mind that you need to make sure your potential leads find them otherwise it would be a waste.
So, adapt the perfect marketing strategy as well as tactics that would be in-line with the Chinese people to fulfill your primary objective for getting leads in the market of Forex.
source from : https://www.marketingtochina.com/how-to-market-financial-forex-agency-china/