Learn more about how to advertise in WeChat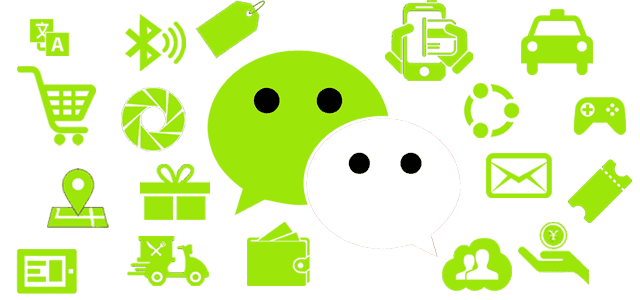 Nowadays, WeChat has become an app that is too powerful to live without for anyone in China. With Tencent gradually opening up the platform to advertisers WeChat advertising is becoming a powerful tool for businesses hoping to grow their digital presence in China.
This makes WeChat the most effective and influential China social media for businesses to advertise on. Over 20 million WeChat official accounts (a must-have credential for any businesses to place advertisements on WeChat) are registered on WeChat already. If you don't want your business to fall behind the trend, continue to read this article to find out how to maximize your business's impact by advertising on WeChat!
The 4 reasons of WeChat Is So Special for Marketers
Launched in 2011 by Tencent, WeChat started off as a basic messaging app. Until now, The app has already amassed over 1 billion MAU and over 45 billion messages are sent through the platform every day. As of the latest report in Q2 2019, WeChat had 1.132 billion monthly active users!
Though it originally started as just a messaging app, the success of WeChat stems from its continuous evolution into what many now call a "Super-App". As the all-in-one platform that it is right now, the variety of WeChat's functions branch out to every aspect of a user's daily life.
Imagine getting all these things done with just a single app: making payments to business from street vendors to international luxury brands, settling your credit card bills and utility charges, scheduling a doctor's appointment, calling a cab and etc.
WeChat even enables their users to access functions from other apps so you can do nearly anything without leaving the app with the addition of WeChat Mini-Programs. And with that, WeChat successfully yields an incredible user stickiness, with each WeChat user on average spending 85.8 minutes and 34% of their mobile data on the app per day. 
Each user browses their WeChat Moments 10 times a day on average and the articles they read each month from WeChat official accounts add up to the length of a full book. All this makes WeChat marketing an incredibly powerful tool for businesses in China. Let's check out 4 of the main reasons why WeChat is so special below. 
1. The Mind-blowing Purchasing Power of WeChat Users
Apart from the fact that WeChat has a gigantic user base, one will be astonished by the purchasing power all these users carry.
WeChat has achieved a 93% user penetration rate in first tier cities in China. This figure could be very powerful as the majority of WeChat users are between 15 to 40 years old, the group most well-known for having the strongest purchasing power in the country.
But even with the richest population and biggest spenders all captured at the same time, how many of them are actually spending money through the app? In fact, 300 million users have bound their credit/bank cards to WeChat pay and 500 million transactions occur daily on the platform.
So how much is that translated into dollar terms? WeChat alone has driven a total amount of 209.7 billion RMB of information consumption, which accounts for 4.7% of China's total information consumption. Meanwhile, it also stimulated traditional consumption by 333.9 billion RMB. Just imagine how much your business will miss out on without utilizing the power of this platform!
Key Figures showing the purchasing power behind WeChat
2. The Capacity to Engage the Right People
Making sure that advertisements posted on social media reach exactly who you want to target are surely among a marketers' top concerns. That is one of the major advantages you can get from advertising on WeChat.
With the massive amount of data captured and stored by Tencent, WeChat divides its users into granular categories not just by demographic information but by interests and behaviors as well. This enables businesses to filter out the most valuable individuals they want to reach from the over 1 billion users and create WeChat advertisements specifically targeted to this unique group.
Let's start from one of its most powerful pieces of data, geographic information.
Utilizing Location Based Services (LBS) technology, Tencent records users' usual places of residence and current locations precisely to a specific commercial area. Currently, the platform has identified over 4400 commercial areas and over 58 million POI(Points of Interest) in their system for marketers to target. Equipped with this capacity, businesses can target users based on the shopping mall they frequently visited in the last month, or even find out those who are now physically near their store (area with 500 to 5000-meter radius) in order to push advertisements or store coupons just to them.
Store owners can send marketing messages only to those physically near them with WeChat
Recently, WeChat also has started to identify users traveling overseas based on their login location, allowing businesses to target that specific group through advertising. Given how accurate this information is LBS based WeChat advertisements have become some of the most popular forms of advertising on the platform.
Car rental company with a driver – one type of WeChat Moments Ad pushed to China WeChat users traveling abroad thanks to Tencent's LBS technology
Besides splitting the large pool of WeChat users by location, marketers can easily filter out the right group of people by their gender, age group, education backgrounds, the type of phone they use, and even their relationship and marital status based on their social behaviors.
Thinking that's it? The best moves that WeChat has for user segmentation is with users' interests and behaviors. Categorizing users' interests with 24 top-level tabs which further branch into 183 bottom-level ones, WeChat has made the search for a niche interest group no longer a mission impossible. Marketers can also target the group's people with specific shared behavior, such as the action "searched for the word 'car' in the past 30 days".
Categories of user actions that marketers can select from
Beyond these fine categories, interests and behaviors can also be dug out by using keywords, which describe user characteristics even more accurately. For example, the name of your brand ambassador can be a keyword used to track down the fan group so that advertisements can be displayed to each and every one of them.
Lastly, WeChat advertisements also incorporate remarketing features for marketers to further impact users who have previously shown interest. Marketers can choose to target people who have liked or posted comments on their previous WeChat Moments Ads or redeemed your store coupon on WeChat before.
3. Forming A Closed Loop for Your Business Goals
 As mentioned, WeChat is the ultimate platform in China with functions touching upon every aspect of China people's daily life. The benefit is a comprehensive platform provides a natural closed-loop environment for every business's end goal.
When your target audience randomly browses through their WeChat Moments and clicks on your WeChat advertisement, where they are redirected depends on your goal!  The user could be immediately redirected to a dedicated landing page,  an official account, a mini-app you are trying to promote, or even your WeChat store page where direct purchases can take place.
But WeChat advertising is definitely not just a thing for online businesses and cyber celebrities. WeChat advertisements even work well for brick and mortar stores as well! The LBS technology allows traditional shop owners to send store coupons to their target customers nearby to drive real foot traffic, something invaluable to brick and mortar stores!
4. An Experience that Brings Sticky Engagement
Marketers eventually want their advertisements to reach as many people as possible, but let's face it – when you are on your social media or instant messaging app, you don't want to be bugged by a flood of advertisements reappearing all the time either. Businesses who advertise themselves too aggressively will likely face backlash when people's patience begins to run out.
Unlike other social media apps that bombard users with a torrent of advertisements, WeChat knows how to control their advertisers in a smart way. These limitations make WeChat users much more tolerant towards advertisements. 
Like any other normal WeChat moments posts, WeChat advertisements are not placed back on top of a users feed or shown repeatedly once a user scrolls past it. On top of that, each user will only receive 2 WeChat advertisements at most per day. The ad will automatically disappear on the users' side if they don't comment, like, or interact with the ad within 6 hours. Unlike other platforms. As Tencent realizes that users don't like to see the same advertisements over and over again, which leads to significantly better user experience.
The user experience is so well maintained that WeChat even has a "not interested" button on each advertising post so users can opt to have the ad disappear once and for all. You may recognize this as a similar feature implemented on platforms like Facebook and Instagram.
There is an optional buttons for users to screen out WeChat ads they don't want to see
The huge trade-off behind these restrictions is the unparalleled engagement for WeChat advertising. You rarely see friends in your own social circle commenting and interacting on an advertisement for fun anywhere else but on WeChat.
It's quite rare to see a huge amount of engagement with advertisements on Instagram and Facebook, but with such a well-maintained environment, WeChat users often comment, like, and share WeChat advertisements. Such an amazing social effect would not be achievable without a platform that actually knows how to do social media advertisements in a smart and effective way.
Long List of Likes and Comments Showing Heavy User Engagement
Resource from : https://www.dragonsocial.net/blog/wechat-advertising/