About WeChat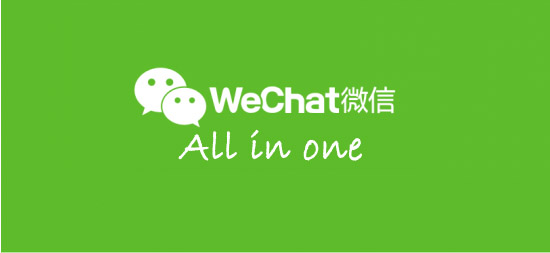 What is WeChat?
WeChat is an all-in-one messaging app developed by Tencent, which also provides games, online shopping, and financial services. Users can get almost everything they need from their within the app, leading to its classification as a "Super-App." Due to these reasons, it's risen to become the most popular social media in China.
It offers far more than any of the Western messaging apps. In terms of comparison, it is like a combination of the China Facebook, Whatsapp, Google News, Tinder, and Pinterest. It also contains ten million third-party apps called WeChat mini-programs.
There are different types of accounts on WeChat. Personal accounts are used by individuals, while businesses can create official accounts to stay in contact with their customers and post promotional information. 
Why so important for businesses?
Today, WeChat is the largest social media platform in China, with over 1 billion monthly active users while compare with Facebook's 2 billion active users worldwide. WeChat's user is concentrated heavily in China, and many users call it the China Facebook. China users spend an average of over 70 minutes a day within the app. All this makes it one of the most popular choices for businesses looking to get started with social media marketing in China.
China are using WeChat app for restaurant bookings, flights, making investments, shopping, paying bills, hailing taxis, transferring money, creating posts on their Newsfeed (called WeChat Moments), etc.
Aside from that, it also allows companies and celebrities to create official accounts to generate content for promotional purposes. Businesses can even implement CRM (Customer Relationship Management) functionality on their official accounts, allowing businesses to track and manage the contacts on their Official Account! This makes WeChat one of the most popular tools for social media marketing in China. 
Top 3 WeChat Customer Relationship Management (CRM) You need to Recognize
WeChat allows for one-to-one personalized interaction between brands and users. This allows brands to communicate directly with their followers through the messaging functions on their account. This also allows brands to provide customer service directly through their account. It's due to this reason that many companies in China don't even operate traditional websites instead of focusing their efforts on constantly improving their official accounts.
Tencent previously did not allow advertising as they focused primarily on building their user base. In recent years they've launched WeChat Advertising, allowing brands to advertise on WeChat with banner ads, KOL advertisements, and Moments ads.
A Moments ad allows advertisers to advertise within the Moments section, which can be compared to Facebook's news feed. These are the most effective and unfortunately the most expensive form of advertisement for WeChat. 
In addition, QR codes might be dying in the Western world, but they are still widely used in China. Mobile users often scan for promotion, passwords or to follow a brand. To gain more followers, QR codes are essential and provide a link from the online world to the physical world.  
With this many functions it's no surprise, it's nearly taken over China completely. WeChat is spreading at rocket speed in China. With 626.1 million users log in into WeChat every day and using various functions for daily tasks. It's also the main form of communication in China for both business and personal conversations. You can book a taxi, pay your friends, listen to music, read breaking news, and call your mother all from within this one app.
As of May 2019, the number of monthly active users for Weixin and Wechat was clocked at 1.112 billion. With 800 million mobile internet users, even if you include overseas users WeChat is obviously nearing a 100% user penetration rate in China.
While you'd think this platform is only effective for marketing within China, you also have to consider the massive amount of people of China descent around the world. Whether 1st generation or 5th generation, people of China descent around the world also use WeChat to communicate with relatives and read content in their native language.
WeChat is taking over China in both social and commercial aspects.  While many call it the China Facebook, there are a range of platforms which compete for that title. While it might not be the Facebook of China feature-wise it has grown into the largest and the most influential social network & messaging platform in China. 
Resource from : https://www.dragonsocial.net/blog/social-media-in-china/#WeChat