7 Tips to Boost Facebook Sales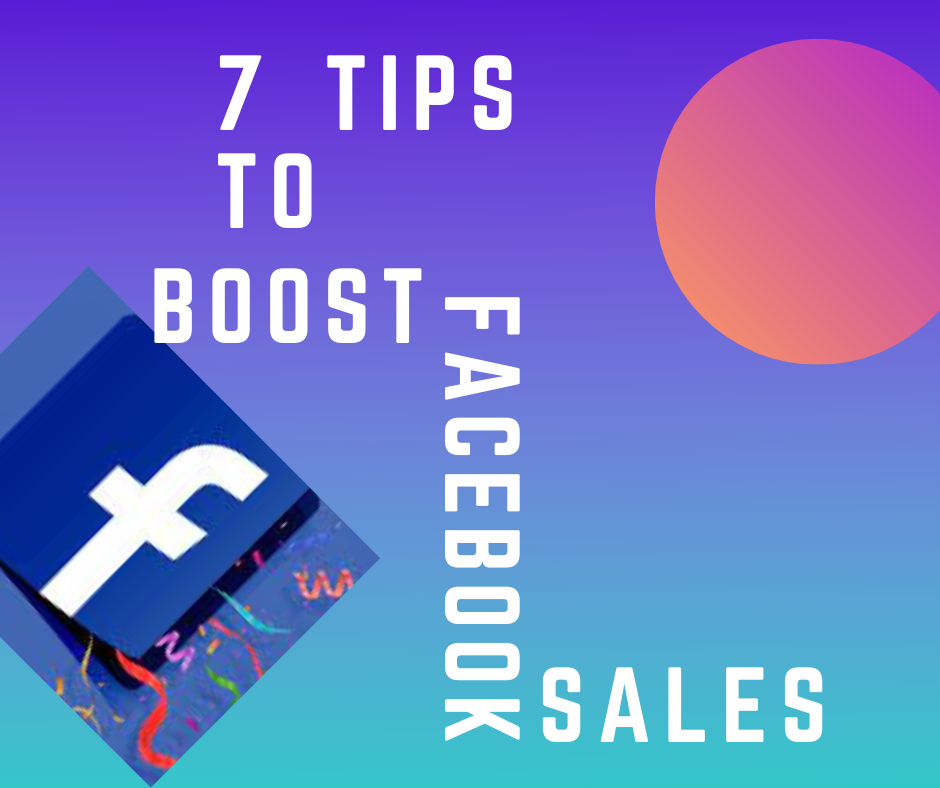 Facebook is the undisputed king of social media, it can help your website generate sales. In fact, it's pretty hard, as Facebook accounts for 80.4% of all referrals to eCommerce sites. Here is the 7 tips to boost Facebook Sales.
1. Integrate Facebook on Your Website
If you want to create a presence on a social media platform, it is only natural that your website should connected to it. There are a lot of ways to integrate your website with Facebook. Here are some popular ways to integrate Facebook on your website:
Facebook Share Button
Facebook Like Button
Facebook Login
Facebook MessengerFacebook Pixel
Post to Facebook From WordPress
2. Post Video content on Facebook
Video is the most popular content on Facebook, or any social media. Videos get 59% more user engagement than any other type of post.
This is mainly due to the increase in smartphone users over the years. Each year, mobile video consumption grows more than 100%. As you can imagine, if this trend continues, you need to create more on video marketing.
3. Add A Store To Your Facebook Page
This is probably the most direct way to drive sales on Facebook. However, it is still worth doing. It is also one of the best ways to convert a new Facebook visitor into your customers.
Additionaly, you need a cover image, profile image, visible reviews from other customers. It is a great idea for let customers direct purchase for your store.
4. Run Facebook Exclusive Deals & Offers
Offering exclusive sales, deals, discounts, giveaways or any promotion method able to boost Facebook sales. This is also able to make a lot customers following your facebook and attractive promotion can boost up your sales during the promotion periods.
Purchasing rate will increase during promotions because everyone are more likely to purchase while during the sales periods and also made your store more recognizable.
5. Facebook Ads
With monthly users, it is safe to say there are not many websites that can compete with the social media. However Facebook collects a lot of information about each user. This allows advertising to be target to very specific audiences, which makes it a very effective way of advertising to boost your sales.
6. Encourage Customer Reviews
Positive feedback and reviews throughout your Facebook selling page looks attractives for your businesses. More than 95% of customers will check out the reviews online, before purchasing at your store.
You also can create a promotion or discounts for any return customers while they making a positive review on your store. This is a long lasting strategy that make your store grow.
7. Use Your Posts To Show Off Products
Wishing to get new followers and keep existing customers at once? You need to make sure you post frequently to keep your customers. Here is some suggestion, try to keep your post attractive in video, image, gif or content weekly, so your post will easily help you to boost your sales too.