The Top 6 of Facebook Ad Strategies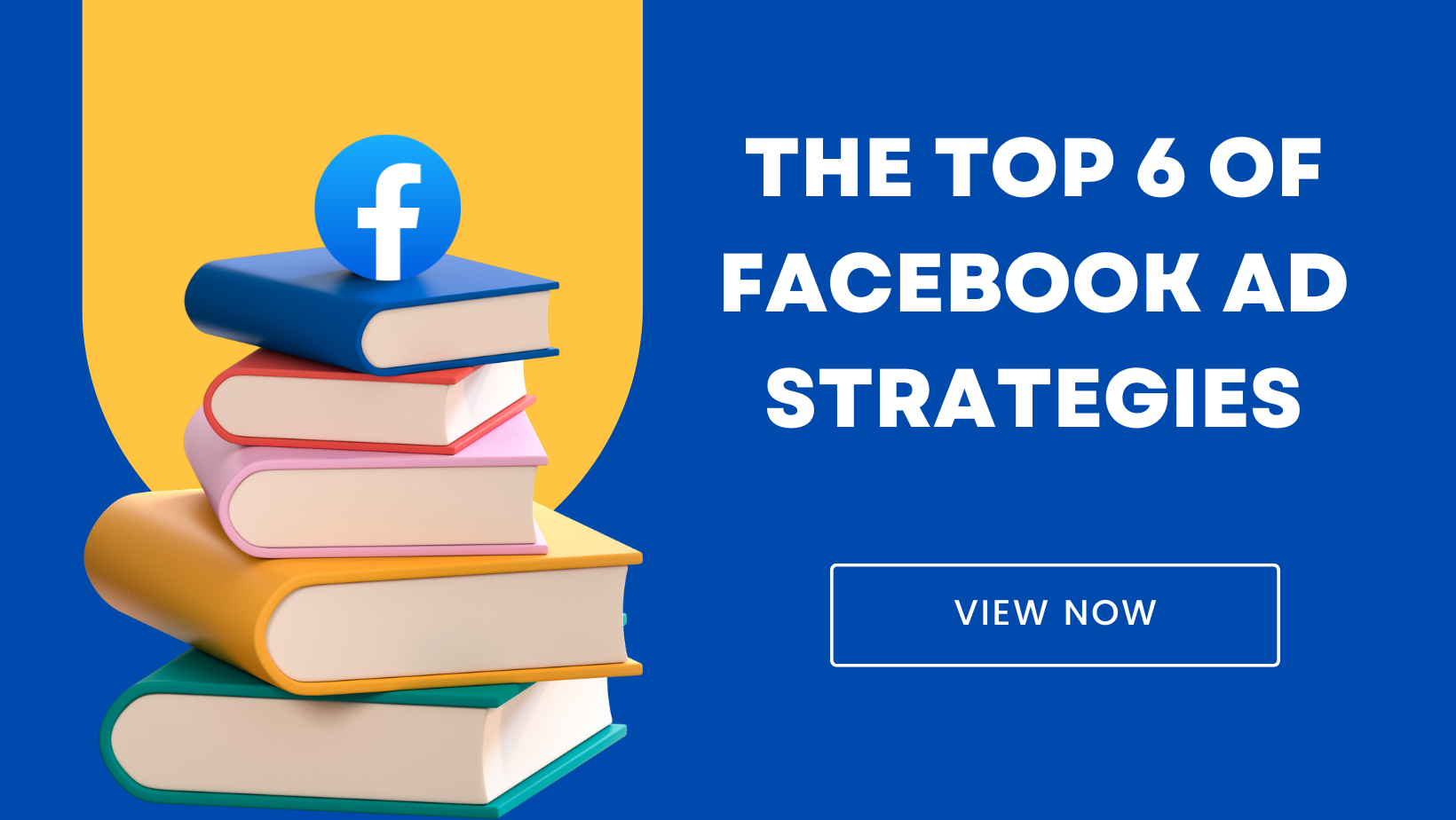 The top 6 strategies for facebook advertisement is important, and need to depending on what audience, and target for your ads. Below are some tips for you.
1. Combine Facebook Ads with Content Marketing
Instead of offer them with direct sales offers, provide them with useful content that answers their questions, and resolves their needs. You know that a warm lead means is not ready to purchaseyet. You may provide them with helpful content that answers their questions, and resolveson the spots. It has to be brief, interesting and helpful. This will help transform these high potential customers into your customers, may consider setip as below
Create content
Share content on Facebook.
Ask your team members to like and share the post for create more awareness.
Boost your Facebook post so you can reach a wider audience.
2. Use Giveaways and Contests
You may consider of offering a potential high-value prize to create increase brand awareness that will pay off in the long run by bringing new customers for you. Before committing to a contest or giveaway strategy, kindly review Facebook's policies to ensure you aren't violating any of their rules.
3. Use Lead Ads to Build Up your Marketing List
A lot of Facebook user following is great, however, Facebook "owns" your contacts. If they decide to change their algorithm or turn if odd, you will lose access to those people.
By creating a lead management, it will help you build your marketing list. Consumers can enter their email address directly into Facebook in order to exchange for their free gift. You can then add their email to your marketing list and incorporate them into your email marketing campaigns in the future.
4. Incorporate Video Ads
If you've been running ads for a while and aren't seeing the result you looks for. You may need to try few different options and see what works best for your situation, video ads may be just what you're looking for.
Not only do people love videos, but they also have the lowest effective cost per click (eCPC) compared to other type of ads. Adobe found that "shoppers who view video are 1.81 times more likely to purchase than non-video viewers."
5. Create Facebook Ads
While many marketers view these platforms as one or another, Facebook and Google can actually complement each other pretty well.
Your strategy should be based on your campaign objectives and the audience segment you want to reach. For example, if someone looking for a particular product, it is probably ready to make a purchase and is just looking for other options. Using the correct keywords and creating Facebook ads around them can be better than targeting new leads on Facebook with increased brand awareness.
6. Utilize Facebook Mobile Ads
Before proceeding, is your website or home page optimized for mobile display? This means users will have a positive visualization experience no matter what device they are using. If your website is not configured for this, you are not ready for mobile adverts. Despite the fact that 94% of Facebook's advertising revenues were generated via mobile, you will be wasting money out the proverbial window if you send potential customers to a site that causes them frustration.