Most frequent display advertisement sizes used for …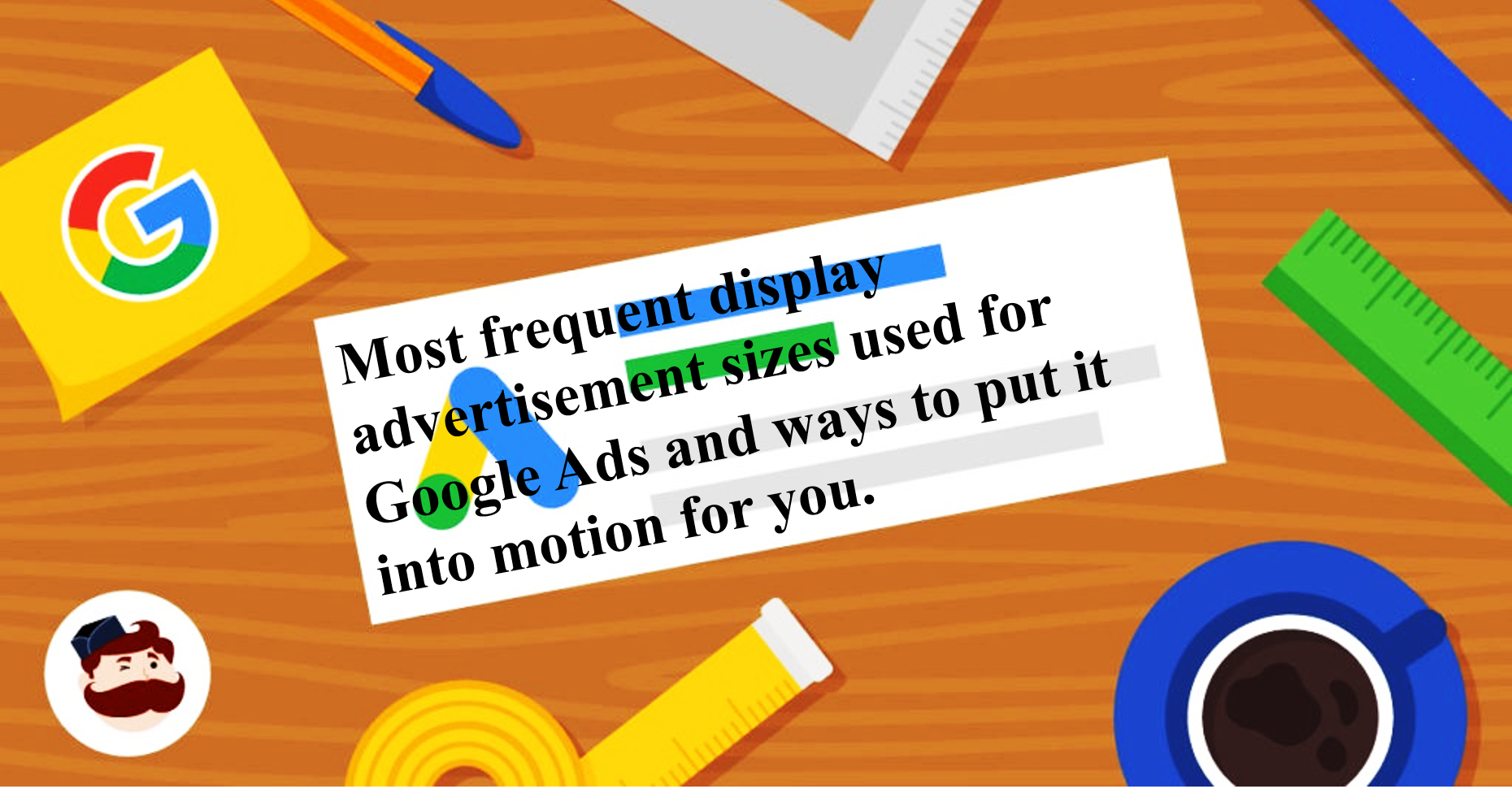 Almost all online marketing agencies deploy Google Ads as part of the digital marketing tactic. It is crucial to understand which banner sizes are the best to use when it comes to Google Ads.

Below are some of the most common and suitable banner sizes to use.
Most common display advertisement sizes on Google Ads:

Computer Ads
300×250
200×200 (Small Square)
250×250 (Square)
468×60 (Banner)
970×90 (Large Leaderboard)
160×600 (Wide Skyscraper)
300×600 (Half-Page Ad)
728×90 (Leaderboard)
336×280 (Large Rectangle)
Mobile Ads
200×200 (Small Square)
250×250 (Square)
320×100
300×250
There's another advertisement size which is unavailable for desktop/tablet and requires fancy mobile devices. This is:
320×50 (Mobile Leaderboard)
Above are the list of al thel Google Ads advertisement sizes that are suitable. However, they are not created equally. Let's consider the below.

Best performing Google Ads banner sizes
Google Ads is super user-orientated when it comes to providing useful information to help your company. Other than that, your digital marketing partner can also help to determine which banner sizes perform the best for your needs.

Below are some of the ad sizes that are highly ranked:
Large Mobile Banner (320×100)
Half-Page (300×600)
Large Rectangle (336×280)
Medium Rectangle (200×250)
Leaderboard (728×90)
Users are able to upload image ads to Google as a form of GIF, PNG, JPG after choosing the most suitable banner size. Please ensure the image file is under 150KB.

Mastering digital marketing with Google Ads
Sizing and design of the ads are equally important.

Display ads tend to generate a lower direct click through rate when compared to search ads. Hence it should be visually striking with the aid of carefully crafted text, the right mix of colours, fonts,graphics and even animation. They are exceptional for remarketing purposes and raising brand awareness. It allows a higher business conversion rate and potential consumers are more likely to make the purchase.

A successful display ad requires the collaborative effort of the company owner who built up the brand and the digital marketers who use all possible tactics to draw in potential customers to the company's website and hence generate a higher business conversion rate.