Video advertising: Advantages and disadvantages fo …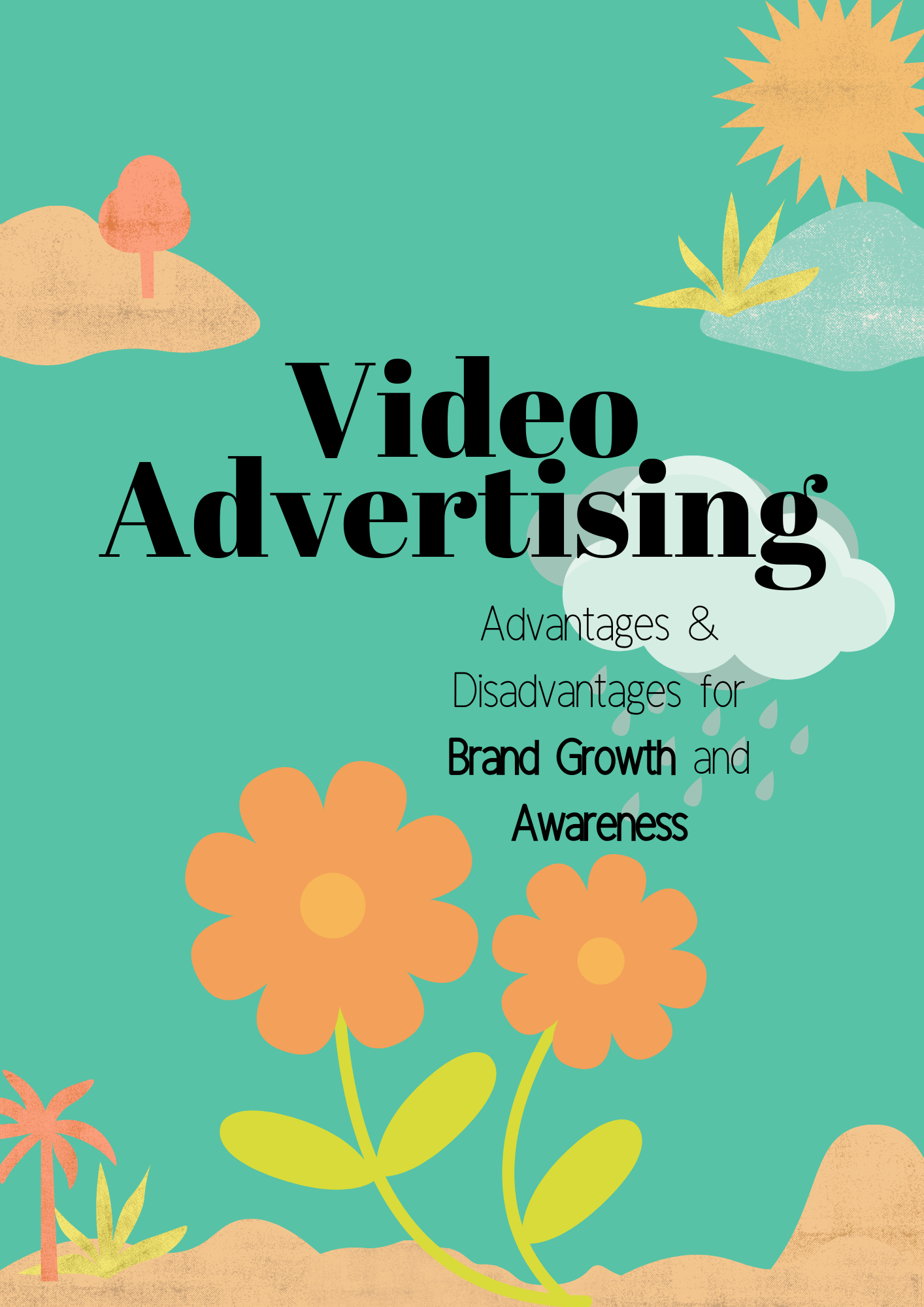 The potential advantages and disadvantages of video advertising are controversial. Many companies find that video is a powerful converter and use it as an integral part of their marketing activities. However, determining whether it can bring profit for your own brand is often difficult, because we always calculate the return on investment for video advertising. If you understand the common barriers to success associated with video marketing, you can overcome these barriers and effectively use the media to increase consumer awareness of your brand and naturally increase sales.
Positioning video ads to convey your brand message can have a significant impact on your brand awareness and bottom line, provided you use the right tools to make it visible. One way to see significant returns is to produce compelling information and deliver it through a third-party platform.
The Advantages of Video Advertising for Brand Growth and Awareness
It is undeniable that video has a certain appeal that text and image ads do not. Although compared with other media, its development cost or time-consuming may be slightly higher, but it allows you to transmit information and establish contact with consumers in a deeper and more authentic way.
Below are a few of the advantages of video advertising for brands:
Video is popular: The first and most obvious reason for choosing video is that it is exactly what consumers want. More than 70% of the U.S. online public regularly watch streaming videos online. This is an audience that cannot be ignored.
Video is a powerful converter: Video is a great way to increase brand recall. In a study, someone pointed out that 80% of respondents remember branded videos they watched within 30 days. This is not the case with text and photos. Consumers are often at a loss, and they rarely remember individual instances of advertisements.
Video gives your brand a personality: Video allows you to personalize your brand or product. They allow your consumers to connect with a person or situation instead of an image, which helps to humanize your brand.
People share videos: It is estimated that 92% of individuals who have watched the video shared the video. If you are looking for an innovative way to increase brand awareness, then you need to consider this number because the more people share your brand information, then awareness will increase.
For many brands of all sizes, a video is clearly an advantageous option because it allows you to create messages with real impact. It is particularly successful in increasing brand awareness because people remember and share videos more frequently than any other type of content.
The Disadvantages of Video Advertising for Brand Growth and Awareness
Although the video may be a good marketing medium, it needs to be admitted that not any video can compete with similar products or companies that launch high-quality text and images. In the long run, the bad video will make your company pay more, because you may invest a lot of money, but only see a minimal return on investment.
Here are some of the potential disadvantages to consider with video advertising:
The market is saturated: Due to the emergence of new tools such as low-cost cameras and free-to-use hosting platforms, the entry cost of video advertising is now lower than in the past, but this benefit also brings a disadvantage, because anyone can make videos. It is estimated that 300 hours of videos are uploaded to YouTube every minute! This is a big pool that your brand will have to compete with.
Video doesn't promote itself: Due to the staggering number of videos online, it's not possible to simply post a video and hope for the best. Marketers need to essentially market their own advertising tools by sharing the video—and ideally convincing others to share the video as well.
A commercial is still a commercial: If your video is based entirely on ads, don't expect a strong conversion rate. A large part of ad conversion is ad viewability. After all, advertising is still advertising. Approximately 65% ​​of consumers who watch online videos skip commercial advertisements. Brands that do the best in the video do not advertise. They provide content with real value.
Balancing the Advantages and Disadvantages of Video Marketing
The type of video to share and increase brand awareness is not an advertisement. Instead, they are videos that provide viewers with useful content. If you plan to publish the video as an advertising medium, it is important to create branded content on pure product ads. Branded content may include:
How-to videos: These can be videos showing how to use your product or answering related questions. They can also be videos showing how your products are used in new or unique ways.
Product reviews: User-generated content, such as product reviews, is a great way to share brand information through third parties. Although it is not so easy to control, if you get good reviews, please ask for permission to share on your brand page.
A behind-the-scenes look: People want to work with companies that feel human to them. For example, giving consumers a sneak peek or meeting with employees can help enhance the humanity of the brand.
The choice is wide, but the key to video advertising is to create content that is not just based on sales. You need to put your marketing power behind the video. Share it on social media, your website, and encourage consumers to also share and comment. A good way to take advantage of video is to provide it through popular shopping platforms (such as shopping apps). You can use strategically placed videos in these apps to help your brand stand out and increase consumer awareness.